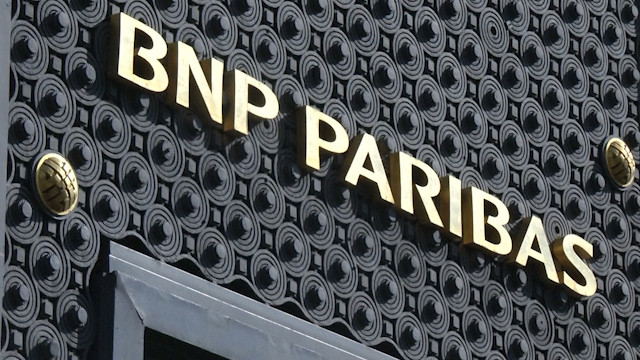 French bank BNP Paribas is set to plead guilty and dismiss a number of executives in its settlement with US regulators for violating sanctions against rogue nations.
Media reports said that the bank is finalising the details of the settlement, which includes a record $8.9bn (£5.3bn, €6.7bn) payment from the bank to US regulators. It is expected to be announced on 30 June.
In addition to the fine, the bank would submit a guilty plea and dismiss more than a dozen employees, the Financial Times reported, citing people familiar with the matter. Most of the accused employees have already left the bank.
The fine would surpass the $1.9bn paid by HSBC in 2012 for violation of US sanctions – the largest to date.
The bank is reported finally to have reached an agreement with the US Department of Justice and New York state banking regulator Benjamin Lawsky.
There were reports that the bank was likely to be banned from processing US dollar payments through New York relating to clients in some businesses for at least a year.
The temporary ban is expected to be limited to certain business lines such as oil trade financing, but would span various geographic regions. BNP, like any large or bulge bracket banks, clears hundreds of billions of dollars through New York every day.
The settlement relates to accusations that BNP breached US sanctions against Iran, Sudan and Cuba between 2002 and 2009 by handling $30bn in transactions with them.
Reuters earlier reported that BNP Paribas was shifting its US sanctions compliance operations from Paris to New York ahead of the settlement, to appease US regulators.
A number of European banks operating in the country have faced huge fines from US regulators in cases ranging from tax dodging to money laundering.
In May, the Credit Suisse Group agreed to pay $2.6bn and plead guilty to charges of helping wealthy Americans to hide money from tax authorities. In 2012, HSBC was accused of facilitating money laundering. The bank made a $1.9bn settlement but avoided a guilty plea.
Among US banks, JPMorgan Chase agreed in January to pay $1.7bn to settle claims that it helped fraudster Bernard Madoff with his mega Ponzi scheme.