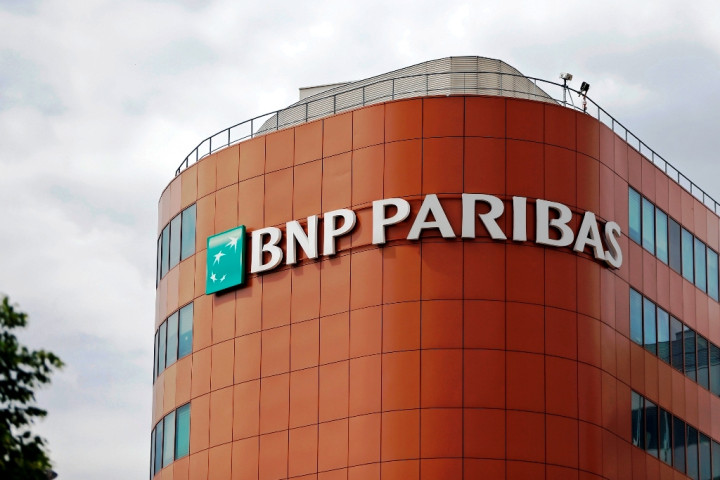 French bank BNP Paribas could end up paying between $8bn and $9bn to the US for allegedly breaching trade sanctions imposed by America, according to media reports.
BNP Paribas has been locked in negotiations with US authorities, to reach a settlement, for weeks.
The potential settlement could include BNP Paribas pleading guilty to a criminal charge of violating the International Emergency Economic Powers Act, Reuters reported.
Pursued by the news agency, a BNP Paribas spokeswoman refused to comment.
BNP is under investigation for the alleged processing of transactions with countries such as Sudan and Iran that are on US sanctions lists.
US authorities are also probing whether France's largest bank stripped out identifying information from wire transfers so they could pass through the US financial system without raising red flags.
Investigators examined suspicious transactions worth more than $100bn (£59bn, €73bn) but eventually zeroed in on about $30bn they concluded were deliberately hidden to avoid detection by US sanctions enforcers, The Wall Street Journal reported.
BNP COO to Retire
One of BNP Paribas' top executives is retiring after spending 42 years at the French bank.
Georges Chodron de Courcel, 64, is stepping down as one of the lender's three chief operating officers, on 30 September.
According to reports in the New York Times and the Financial Times, Chodron de Courcel was among the dozens of employees on New York State regulator Benjamin Lawsky's list of people that BNP needed to axe, as part of a probable settlement over major sanctions violations.
US-EU Trade Deal
On 5 June, France's finance minister warned that there could be a weakening of trust in his country's relationship with the US if a proposed $10bn fine, imposed on BNP Paribas for breaking trade sanctions, goes ahead.
Michel Sapin told French newspaper Le Monde, the fine on BNP could even undermine EU-US trade talks.
The US justice department, the US treasury department, the US attorney's office in Manhattan, the Manhattan district attorney's office and Lawsky's New York Department of Financial Services (DFS) are all involved in the investigations against the French bank.