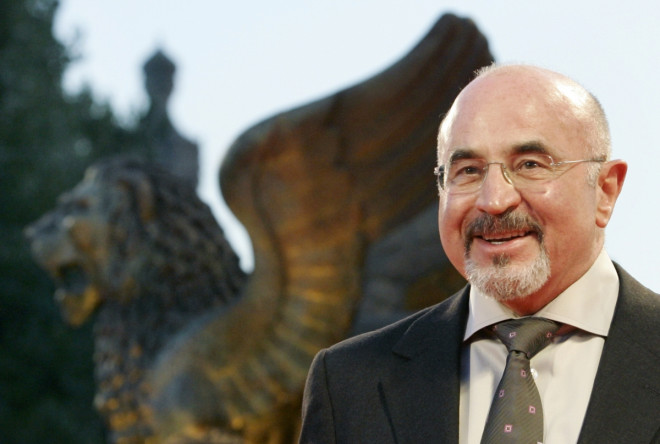 After a lengthy battle with pneumonia, British acting legend Bob Hoskins has died at the age of 71.
Over a career that spanned five decades, Hoskins' best known roles in Who Framed Roger Rabbit and infamous video game adaptation Super Mario Bros almost betrayed his abilties as an actor.
He gave career-best performances in The Long Good Friday, Twenty Four Seven and Felicia's Journey, and won Oscar, Bafta and Golden Globe nominations for his role in 1987's Mona Lisa. He won the Bafta for his role in that movie as a London gangster.
Hoskins was also a very funny man. To celebrate his life and career here are some of his greatest quotes.
On getting his first role: "I was three parts p****d. We were going to a party. And this bloke comes around and says: 'Right. You're next. Have you seen the script?'And I got the leading part."
"You don't end up with a face like this if you're hard, do ya? This comes from having too much mouth and nothing to back it up with. The nose has been broken so many times."
[On doing more BT ads] "You're joking, intcha? I couldn't believe it. It was un-be-lie-va-ble. The worst thing that happened to me was Madonna getting stalked by a fella called Bob Hoskins, and I had f**kin' hundreds of people come up to me, and say 'It's good to stalk.' B*****ds! Hahaha!"
"The worst thing I ever did? Super Mario Bros. It was a f**kin' nightmare. The whole experience was a nightmare. It had a husband-and-wife team directing, whose arrogance had been mistaken for talent. After so many weeks, their own agent told them to get off the set! F**kin' nightmare. F**kin' idiots."
[On his sex appeal] "I'm Winnie the Pooh - that's as sexy as I am. I meet ladies and they talk about their family and I talk about my family. It's about as sexy as a bag of Brussel sprouts."
"Method [acting] is a load of b******ks. Total cobblers."
"[Francis Ford] Coppola couldn't p**s in a pot."
"My own mum wouldn't call me pretty."
On Who Framed Roger Rabbit: "It really is a barmy, awful experience. Everything is blue. Things start to lose their meaning. On Roger Rabbit I'd go out and see weasels pulling people's hair - you really start to hallucinate to make it all work. I thought I was going mad, going f**king potty."
"My life has taken off - my life, my career - everything. I can honestly say I've never been happier. I'm walking around thinking any minute now, 25 tons of horses**t is going to fall on my head."