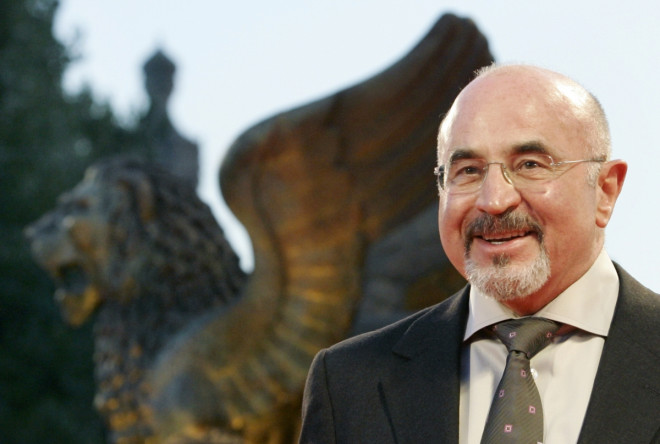 Bob Hoskins has died at the age of 71 after contracting pneumonia two years after retiring from acting with Parkinson's disease.
Hoskins, who starred in over 100 films during his career including Hook and Who Framed Roger Rabbit, was diagnosed with Parkinson's in 2012 and announced his retirement from acting the same year.
In a statement at the time of his retirement, his agent said: "[Bob] wishes to thank all the great and brilliant people he has worked with over the years, and all of his fans who have supported him during a wonderful career.
"Bob is now looking forward to his retirement with his family, and would greatly appreciate that his privacy be respected at this time."
Commenting on his diagnosis at the time, Daiga Heisters, head of professional engagement and education at Parkinson's UK, said: "We are sorry to learn that Bob Hoskins has been diagnosed with Parkinson's.
"He is joining 127,000 people in the UK currently living with the condition. Parkinson's is a progressive condition that affects everybody differently, and can change on a daily, or even hourly, basis.
"Many people can live a full and active life with their diagnosis of Parkinson's. However, it does affect some people quickly and severely. The important thing is that there is plenty of support available for those living with the condition."
The symptoms of Parkinson's change as the disease progresses, with some becoming more profound over time and new ones appearing.
Common symptoms include problems moving, tremors, slowness of movement and stiffness. Other physical symptoms include bladder and bowel problems, dizziness, restless leg syndrome, sleep, speech and communication problems.
According to Parkinson's UK, most researchers do not think Parkinson's directly causes death, nor can drugs used to treat the disease. Life expectancy generally is not significantly altered, but some symptoms can lead to poor health, making people more vulnerable to infections.
Pneumonia is an inflammation of the tissue in the lungs and is normally caused by an infection. The tiny air sacs in the lungs fill with fluid, leading to a cough, fever and difficulty breathing. Severe symptoms also include rapid breathing, chest pain and confusion.
Complications of pneumonia are more common in older people, young people and those with pre-existing health conditions. The most common complications are pleurisy (an inflammation of the layer covering the lungs), lung abscesses and blood poisoning.
Announcing his death in a statement, his agent said: "We are devastated by the loss of our beloved Bob. [He] died peacefully at hospital last night surrounded by family, following a bout of pneumonia.
"We ask that you respect our privacy during this time and thank you for your messages of love and support."