Bobby Brown has denied rumours that he preparing to take his daughter Bobbi Kristina Brown off life support.
It had been reported that the 45-year-old musician and other family members were set to say goodbye to the 22-year-old aspiring actress after accepting that there was no hope of a recovery.
Bobbi, the daughter of the late singer Whitney Houston, has been in hospital since 31 January after she was found unconscious in a bathtub at her home in Roswell, Georgia.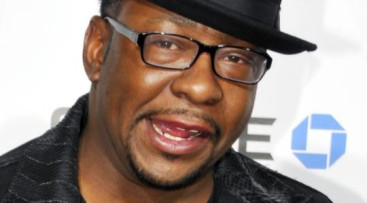 But despite Cissy Houston publicly declaring that her granddaughter has "irreversible brain damage" and has shown no sign of improvement, sources close to Brown say he will never take her off life support.
"It's background noise. Bobby hears these reports, and it's annoying to him. He hates that people are just waiting for his daughter to die," an insider told People magazine. "Let me tell you this now, don't believe any reports that Bobby is going to take her off life support."
Bobbi was transported to a rehab facility in March after two months at Georgia's Emory University Hospital. The sources added that, despite doctors shattering any hope of a full recovery, Brown refuses to give up on her.
"He's never going to do that. I don't think he'll ever go there; if there's a 2% chance, a 1% chance, a 0.1% chance, he will keep hope alive."
Earlier in May, Houston, 81, appeared to have accepted that Bobbi was completely incapacitated telling Entertainment Tonight: "[She is] the same, she's not progressing at all. She's not gone yet, but you know, whatever the Lord decides, I'm ready for her... I have nothing to do with that. That's His job. It's His territory, you know? And I understand it."
Meanwhile, Police are investigating reports of a possible altercation between Bobbi and boyfriend Nick Gordon midst rumours of cheating. He previously claimed he had been banned from visiting her.
As she remained in a medically-induced coma at Georgia's Emory University Hospital, Gordon appeared on Dr Phil in a televised intervention and later checked into rehab.
"Rehab was a success for Nick. He did very well and cleaned himself up. Now, he just really wants to see Bobbi Kristina," a source close to Gordon told People magazine. "It's hard for him not to be able to see Krissy. He wants to see for himself how she is doing.
"He only has third-hand information and doesn't know any more than what the media has been reporting," the source said, adding that Gordon is currently staying with his mother, Michelle Gordon, in Orlando, Florida.