Every month, millions of people look forward to seeing their salary arrive in their bank account. For Bobby Bonilla, that day in July is extra special.
The former New York Met celebrates 1 July every year by receiving a cool €1.2m (£770,000) from the franchise, despite having retired from Major League Baseball in 2001.
The 52 year old is understandably rather pleased with the arrangement, but it was a colossally bad shout from the Mets. In 1999, after a particularly poor season from Bonilla, they decided they wanted rid of him and were even prepared to stump up the $5.9m needed to pay off the remainder of his contract.
Bonilla agreed, on the condition that his salary was paid over a period of 25 years starting from 2011, bolstered by an 8% interest rate.
Bonilla can look forward to a comfortable retirement well into his 80s thanks to the Mets' decision. But they are not alone in handing out deals that have come back to haunt them.
Winston Bogarde – Chelsea
Winston Bogarde rocked up at Stamford Bridge having signed for the club while Gianluca Vialli was still manager. But while the ink still drying on his contract, the Italian was given the boot and replaced by Claudio Ranieri. Not in the new manager's plans, Bogarde wanted to leave (so he said) but, strangely enough, was unable to find a club willing to throw £40,000 a week at him. Instead, he remained at the Blues, picking up a very healthy wage packet while training with the club's youth players.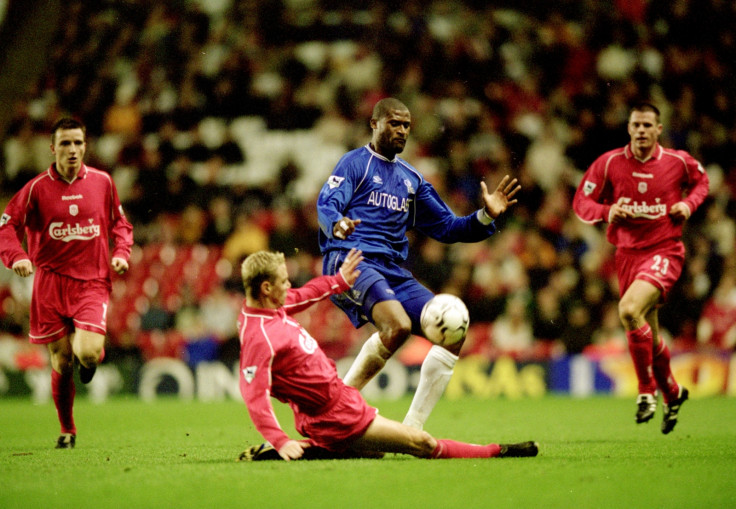 Michael Vick – Atlanta Falcons
The Atlanta Falcons awarded Michael Vick an astronomical contract worth $130m – with $37m of that guaranteed – in 2005, but the rewards from that would be short-lived. After making the Pro Bowl in his first season after signing the deal his form began to drop at a startling rate. Form seemed a secondary concern when his role in an interstate dog fighting ring emerged. Vick pleaded guilty to felony charges and spent 21 months in prison. He was released from his contract in 2009.
Gilbert Arenas - Washington Wizards
Arenas' six-year contract signed in 2008 was worth $111m, a costly mistake for the Washington Wizards. While also plagued by injuries, Arenas hardly helped his cause with a string off off-court issues, including one where he admitted to hiding unloaded firearms in his locker at the Verizon Centre, which, as you can image, is frowned upon by the NBA.
In 2010 he was traded to Orlando Magic. In 2013, upon learning that his deal had been ranked as the worst NBA contract of the 21<sup>st century by Yahoo Sports, he nonchalantly replied, "I'm number one? Of all time? Well, it could be ... I'm not arguing that it's not."
Luis Nani - Manchester United
It came as a bit of a surprise when, in one of his first moves as Manchester United manager, David Moyes handed Portugal international Nani a five-year deal, reportedly worth £120,000, in 2013. Injury prevented him from justifying the faith that season and the following summer the arrival of Louis van Gaal at Old Trafford left his future in doubt again. With the Dutchman seeing no place for the winger in his squad, Nani was used in a makeweight in the deal to sign Marcos Rojo from Sporting Lisbon. A fair enough deal on paper, it seemed, until it emerged United were paying the player's entire wage for the 2014-15 season while he was playing for another club.
Nani now looks set to leave Old Trafford on a permanent basis. The Guardian report he will cost Turkish side Fenerbahce side just £3.5m, quite a mark down on the £14m United paid for him in 2007.
Eddy Curry - New York Knicks
Another from the NBA, the New York Knicks were throwing money around like it was going out of style about 10 years ago, handing a six-year deal worth $60m to Curry. His spell at the Knicks was largely uneventful, marred by him frequently showing up to training camps out of shape and a humiliating 2008-09 season when he scored just five points in his three games. In 2011, he was traded to the Minnesota Timberwolves.