Philippines-based militant group Abu Sayyaf has made about 353m Philippine Peso (£6.0m, $7.3m) from ransoms in the first six months of 2016, a confidential government report showed. It also said that the recent offensive launched against the militants, under President Rodrigo Duterte's orders, have reduced their overall numbers in the region.
The joint military and police threat assessment report seen by The Associated Press stated that the Islamist militants' mobility has been hampered following the government offensive and so, they are now targeting foreign tugboat crewmen for abductions.
The report warned that despite the reduction in numbers from 506 in the first half of 2015 to 481 in the first half of 2016, their capability to launch strikes has remained the same. They have carried out 32 bombings during the six-month period this year, which is a 68% year-over-year rise. They possess at least 438 firearms and despite military crackdown, conduct several terrorist trainings in the country, the report added.
Ransoms from kidnappings is the biggest and most likely the only source of income for the Abu Sayyaf group. Of the estimated 353m Peso they made between January and June this year, a major chunk was from the release of 14 Indonesian and 4 Malaysian crewmen who were held captive at Abu Sayyaf jungle bases in Sulu province, the news agency said, citing the report.
The group also got 20m Peso in ransom for releasing Filipino woman Marites Flor, who was abducted along with two Canadian citizens and a Norwegian from a tourist resort in southern Samal Island in 2015. The militants beheaded both the Canadians – John Ridsdel and Robert Hall – for not getting ransom within the set deadline.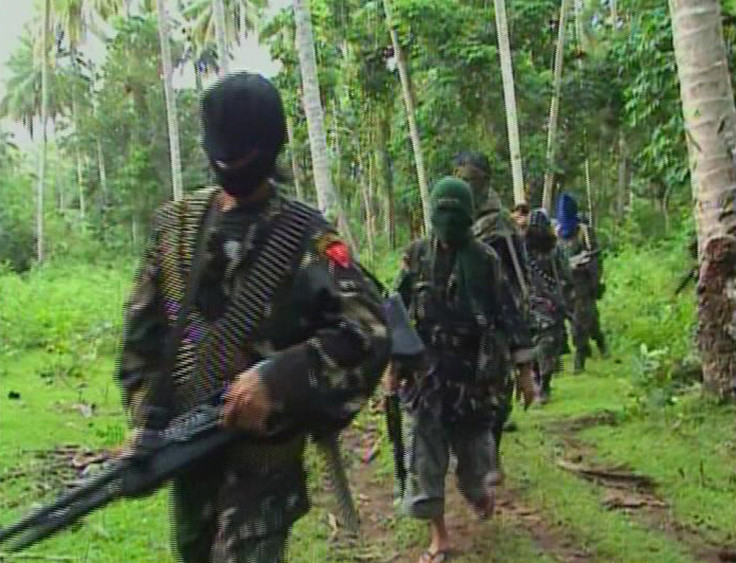 They, however, released the Norwegian hostage Kjartan Sekkingstad in September after getting a ransom. Although it was not revealed how much they were paid for the release, Duterte had accidentally spilled the secret that the militants were paid $1m for the Norwegian.
Duterte has said in the past that he will annihilate the militant group and made headlines when he said: "Just give me vinegar and salt, and I will eat you". He even suggested feeding the militants to sharks.