The mother of the Manchester terror attack's youngest victim has finally been informed of her daughter's death after being taken off her life support machine.
Eight-year-old Saffie Roussos, from Leyland, Lancashire, was one of 22 people killed in a suicide bombing claimed by the Islamist terrorists Isis on 22 May.
Her mother, Lisa Roussos, 48, had taken Saffie and her older sister Ashlee Bromwich to watch Ariana Grande at the MEN Arena when the bomb exploded at the concert concluded.
Lisa was critically injured in the explosion after being struck by shrapnel and was on a life support machine whilst Ashlee was also injured.
It has not been stated when she regained consciousness in hospital but family friend Mike Swanny said Lisa is "talking, and is fully aware of the situation".
"[She] is fully aware of the situation and is now out of any danger," he said in a Facebook post.
"I am very proud of the strength that Lisa and Andrew have as a couple – their bravery though this is commendable.
"They are all now together. Ashley the eldest daughter is also out of danger and is talking to her mother."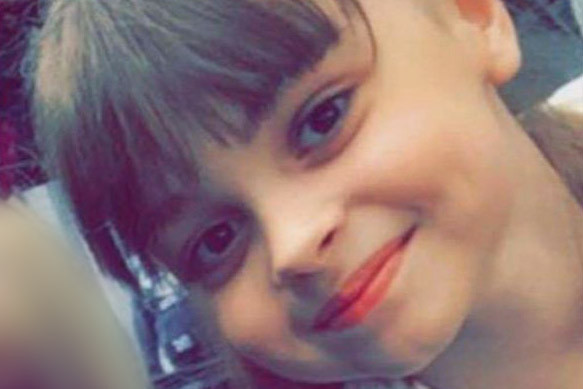 Swanny runs a computer repairs business next to the family's fish and chip shop and said the family is now attempting to "rebuild their lives" after the horrific bombing.
Saffie was one of seven children killed in the bombing and after her death the headteacher of Tarleton primary school where she studied, Chris Upton, described her as "a beautiful little girl in every aspect of the word".
Since the bombing police named the perpetrator as Salman Abedi after finding that he purchased the "core components" for the device, believed to have been concealed in a blue backpack.
Abedi, 22, grew up in Manchester, but was of Libyan descent, with his probes to jihadists in the country being scrutinised, along with his family in the country.
Greater Manchester Police (GMP) said 10 suspects remain in custody on suspicion of terror offences after the bombing.
In response to the bombing Grande is headlining the One Love Manchester tribute concert which is set to take place at the Old Trafford cricket ground on 4 June.
Those who attended the Grande concert on the 22 May are allowed to go for free and the concert will also include performances from Miley Cyrus, Take That, Coldplay, and Justin Bieber.