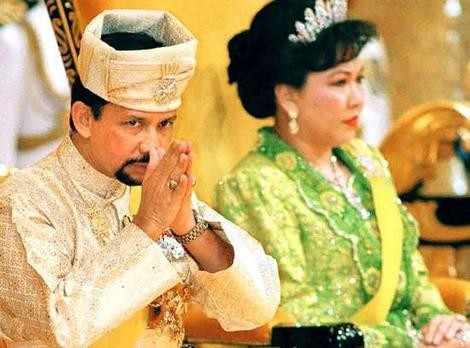 A bodyguard of the Sultan of Brunei's ex-wife has denied she stole diamond jewellery worth £12 million to pay off gambling debts.
Fatimah Lim is accused of stealing Mariam Aziz's jewels from a safe at her Kensington home and replacing them with fake ones to clear the debts she had racked up.
The female bodyguard, who denies the theft of three prized pieces, is said to have replaced a pear-shaped 12.71 carat blue diamond, valued at £7.6million, and a rectangular 27.1 carat yellow diamond, worth £600,000, with phoney replicas worth £150 each.
Jurors at Isleworth Crown Court also heard how Lim denied being given a £3.3 million diamond bracelet, even though Aziz is said to have handed it to her.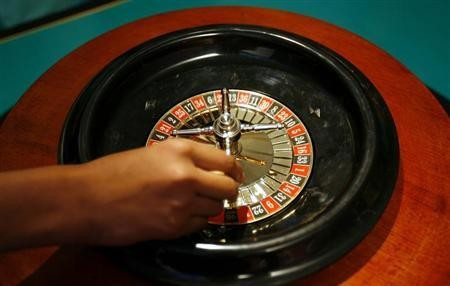 Prosecutors claim Lim duped her boss's daughter into believing she was allowed to borrow the gems before inexplicably selling them to a London jeweller and having false ones made up to put back into the safe.
The case has brought to light how Aziz, who was married to the Sultan, once the richest man in the world, and Lim were frequent gamblers at casinos across the globe.
Aziz would also allow her Singaporean bodyguard to access her own credit if she went on a losing streak.
The alleged theft came to light only when Aziz's daughter told her mother about what had happened.
The trial continues.
Who is the Sultan of Brunei?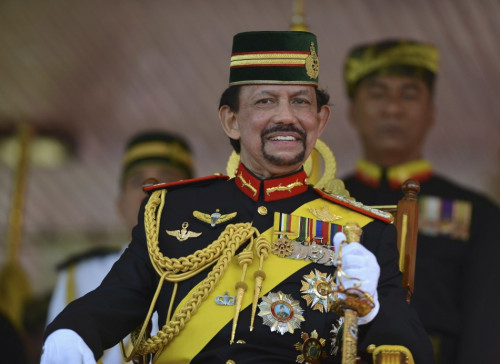 Hassanal Bolkiah is the 29th Sultan of Brunei and is thought to have an estimated fortune of $20 billion.
The 62-year-old's wealth derives from oil and gas reserves in his homeland.
He succeeded to the throne in following the abdication of his father on in October 1967.
After receiving his education in Kuala Lumpur, the Sultan went to the Royal Military Academy Sandurst.
Bolkiah is an honorary general in the British and Indonesian armed forces and an honorary admiral of the fleet in the Royal Navy.
The Sultan has one of the world's largest, most expensive and rarest car collections in the world, including a Rolls-Royce plated in 24k gold.