Insurance firms and other companies have welcomed Bank of England governor Mark Carney's warnings about the threat of global warming. Speaking at a Lloyd's London insurance event, Carney said that the challenges currently posed by climate change "pale in significance compared with what might come".
"The far-sighted among you are anticipating broader global impacts on property, migration and political stability, as well as food and water security," he said. "Alongside major technological, demographic and political shifts, our very world is changing. Shifts in our climate bring potentially profound implications for insurers, financial stability and the economy.
"Evidence is mounting of man's role in climate change. Human drivers are judged extremely likely to have been the dominant cause of global warming since the mid-20th century.
Aviva's chief of sustainable and responsible investment, Steve Waygood, said the company is excited that business is acknowledging the problems and the threat from climate change.
He said: "While strongly welcoming the [comments], we want to make it clear that government action should be focusing much more on mitigating the risks of climate change at source, not just how we adapt. We need more government support for renewable energy technology, a carbon price that is material to company valuation and a suite of effective standards on energy efficiency.
"For example, we believe fossil fuel companies should be required to fund the recovery of at least half of the emissions that the use of their products create. This would provide much-needed funding for carbon capture and storage."
Aviva has worked together with WWF and Investec on a report highlighting the impact of oil and gas exploration on exceptional places in nature. The report found that almost a third of the natural world heritage sites are in danger because of the fossil fuel companies' activity in the areas.
In Africa, oil and gas operations threaten almost two-thirds of natural world heritage sites. The spots singled out by the organisation because of their beauty and natural value only cover 1% of the planet's surface.
WWF's CEO David Nussbaum responded in a statement: "When the governor of the Bank of England warns of the economic impacts of climate change, it's certainly time to listen. This week alone Shell has pulled out of the Arctic, WWF has launched a report about mining companies encroaching on natural world heritage sites, and now Mark Carney is effectively saying 'change course or prepare for disaster'.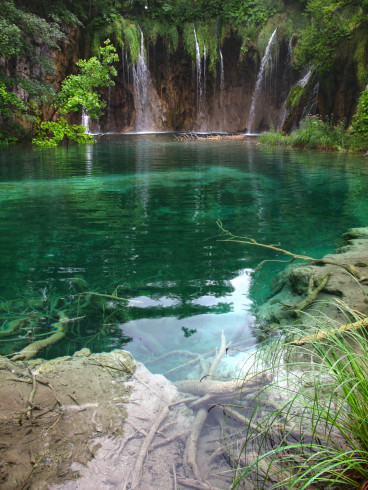 "The writing is on the wall. At the moment, many investors and businesses are ahead of governments in acting on their understanding of the impacts of climate change."
WWF urged the government to "step up to the plate", and show its dedication to putting an end to man-made global warming at the Paris climate talks that are due to take place in December.
Shell, one of the biggest oil companies in the world, did not have an immediate response to the statement but in a letter to investors and the public in 2014, the company wrote: "Shell believes that the risks from climate change will continue to rise up the public and political agenda.
"We are already taking steps to minimize our emissions and we are preparing the company for when legislation and markets will support more significant action to mitigate CO2."
The company said it is expecting an increase to take action on the high emissions but added that the world will continue to need its oil and gas reserves for a long time.
Carney pointed out that there is always a discussion on the human impact on global warming and climate change, but according to a study by influential researchers, 97% of climate scientists agree that humans are causing global warming.