Global authorities fining banks billions of dollars for market manipulation, misconduct and mis-selling are not threatening stability, said Bank of England Deputy Governor Andrew Bailey.
Speaking at an event hosted by Bloomberg, Bailey said that the vast amounts paid in fines will not cause a rupture in the stability of some of the world's largest institutions despite causing "a considerable dent in rebuilding bank capital".
"So far this has not caused a major financial stability issue. These are things on a scale that have to be handled very closely to deal with the issues around them."
Breaking US Sanctions
Banks around the world have had to stump up millions or billions in fines and settlements related to a raft of scandals.
Most recently, BNP Paribas agreed to pay a record $8.9bn (£5.3bn, €6.7bn) for concealing transactions worth billions of dollars with Sudan, Iran and Cuba - countries facing US economic sanctions - according to the US Justice Department.
The bank will pay a $140m fine and forfeit $8.8bn, which is deemed to be equivalent in amount to the unlawful transactions. The settlement dwarfs HSBC's $1.9bn payment to the US over claims of laundering money for Mexican drug cartels.
Standard Chartered paid a similar fine in 2012 for violating US sanctions on Iran, Burma, Libya and Sudan.
It paid $340m to New York's Department of Financial Services and then $100m to the Federal Reserve and another $227m to the Department of Justice.
Mortgage Backed-Securities
Meanwhile, banks across the globe have had to pay billions in fines and compensation to victims, including governmental bodies, for selling toxic mortgage-backed products.
The US Federal Housing Finance Agency (FHFA) sued 18 financial institutions in 2011 over the sale of $200bn of mortgage-backed securities to Fannie and Freddie, alleging that the institutions misstated the quality of the securities resulting in billions of dollars in losses to the government firms in the housing bubble burst that led to the financial crisis.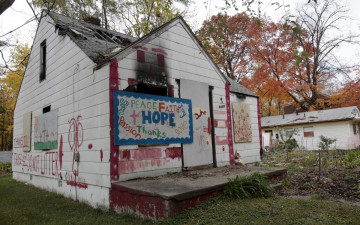 A number of the world's biggest banks have paid billions of dollars each for the misconduct.
For example, JPMorgan paid $13bn in a settlement to the FHFA while Bank of America Merrill Lynch paid around $9bn.
Tax Evasion
US authorities have also been very busy trying to crack down on tax evasion.
In 2009, the Swiss bank UBS was hit with a $780m fine for helping US citizens dodge their tax bills.
Five years later, its rival Credit Suisse agreed to pay a $2.6bn (£1.54bn, €1.9bn) fine, with US attorney general Eric Holder saying: "The bank went to elaborate lengths to shield itself, its employees, and the tax cheats it served, from accountability for their criminal actions."
The US government will continue to pursue individuals who took advantage of Credit Suisse's tax evasion schemes. Eight members of the bank's staff will also face charges, with US officials also pursuing 12 other Swiss banks on similar charges.
Market Manipulation
Libor fixing is one of the biggest banking scandals to rock the world in recent history.
US, UK, European and Asian authorities have either fined or are still investigating a majority of the world's largest financial institutions for its part in rate rigging.
It all kicked off with in 2012 when Barclays became the first bank to settle with US and UK authorities for Libor and Euribor fixing.
Six months later, UBS agreed a record $1.5bn fine with US, UK and Swiss authorities and also admitted to one count of wire fraud relating to rigging rates in Yen.
The Royal Bank of Scotland (RBS) revealed then revealed two months later that a number of traders had tried to manipulate rates for personal gain and was fined £390m.
RBS subsidiary, RBS Securities Japan Limited, also pleaded guilty to one criminal charge of wire fraud.
Icap followed suit and was ordered to pay £55m to US and UK authorities after a significant number of brokers, including two managers, attempted to rig rates between October 2006 and November 2010.
One month later, Dutch lender Rabobank was fined $1bn. It also lost its CEO.
However, it looks like many banks and individuals could face hefty fines and jail time, following the spate of international investigations into FX fixing.