George Osborne Extends Jail Terms to Financial Market Riggers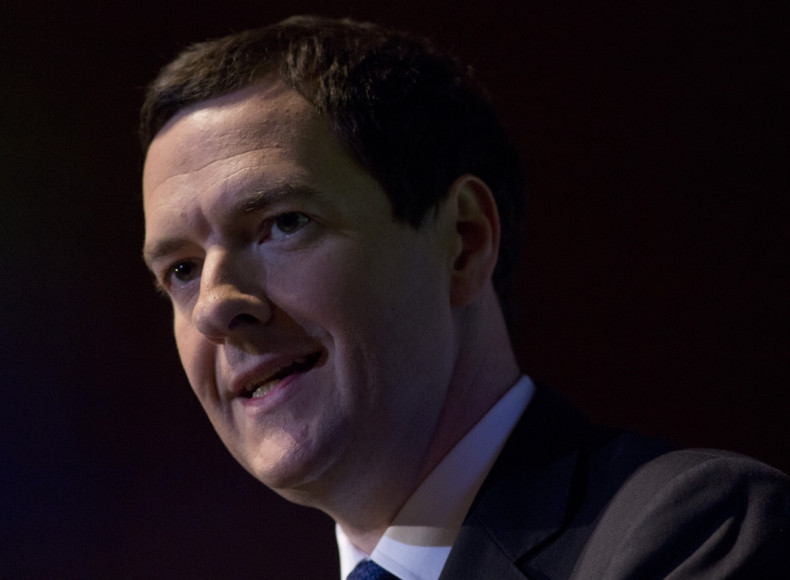 Chancellor George Osborne will impose tougher criminal sanctions on crooked bankers who manipulate financial markets.
Legislation after the Libor-fixing scandal to bring in a maximum seven year jail term for interest-rate riggers will be extended to those caught fiddling with rates in the currency, commodities and fixed income markets. Further sanctions may be announced in his annual Mansion House speech to the City of London.
Osborne has also unveiled the "Fair and Effective Markets Review", a 12-month probe into how wholesale financial markets operate to be conducted by the Treasury, Bank of England and Financial Conduct Authority (FCA).
The Treasury said the review is expected to make recommendations on:
principles to govern the operation of fair and effective financial markets
reforms to ensure standards of behaviour are in accordance with those principles
tools to strengthen the oversight of market conduct
whether the regulatory perimeter for wholesale financial markets should be extended, and to what extent international action is required
additional reforms in relation to benchmarks, in order to strengthen market infrastructure
"The integrity of the City matters to the economy of Britain," Osborne said.
"Markets here set the interest rates for people's mortgages, the exchange rates for our exports and holidays, and the commodity prices for the goods we buy.
"I am going to deal with abuses, tackle the unacceptable behaviour of the few and ensure that markets are fair for the many who depend on them."
There are already investigations by regulators across the world into the $5tn (£3.1tn, €3.7tn) daily currency markets amid concern that some traders are trying to fix them.
In the UK, the FCA has demanded internal communications such as emails and chat logs be handed over by institutions as part of its inquiry. Several banks have already suspended some currency traders as the investigation rumbles on.
"Confidence and trust are critical to financial markets – and robust, reliable benchmarks are the bedrock of market integrity," said Martin Wheatley, chief executive of the FCA.
"I welcome this review, which will ensure that key markets operate with the highest standards of integrity."
But the opposition Labour party said the review and Osborne's tougher laws have not come soon enough.
"This review is too little, too late," said Cathy Jamieson, Labour's shadow financial secretary to the Treasury.
"We pressed ministers to regulate commodities markets and the full array of financial benchmarks back in 2012, but the chancellor failed to act."