JAL Turns Back Boeing 787 Dreamliner Flight on Toilet Glitch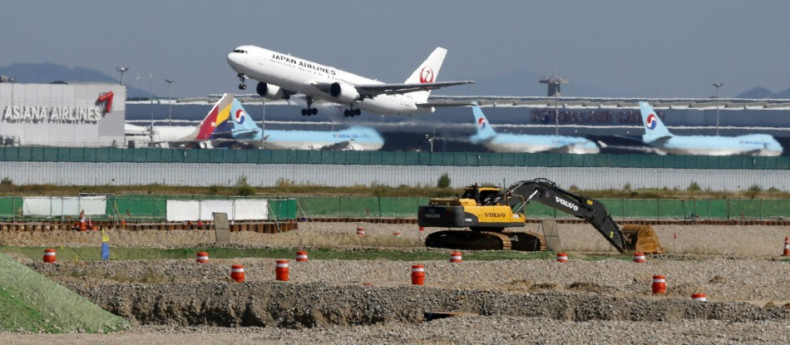 Japan Airlines (JAL) was forced to return a Boeing 787 flight heading to Tokyo from Moscow due to toilet malfunction that was likely caused by an electronic glitch.
A spokesperson for the Japanese carrier said the aircraft carried 141 passengers on board. It departed Moscow on 9 October evening, but had to turn back after five hours of flight.
The incident comes as JAL is looking to renew its Boeing 777 fleet over the next 6 years, and is likely to adversely impact the US aircraft maker in its attempt to market its flagship 787 model, which has already suffered a series of problems.
Boeing's Monopoly in Japan Ends
Boeing's European rival Airbus and JAL said in a joint conference on 7 October that the airline will buy 31 Airbus A350s, comprising 18 A350-900s and 13 A350-1000s.
The planes are valued at about $9.5bn (£5.9bn, €7bn) at list prices. Airbus was getting a major order from JAL for the first time, ending decades-long monopoly of Boeing in the Japanese commercial aeroplane market.
Having completed its maiden flight earlier in 2013, the A350's first variant is set to enter service in 2014. The Boeing's 787 Dreamliner competitor's largest model is slated for late 2017.
Japanese airlines including the biggest ones, All Nippon Airways (ANA) and JAL, had been relying heavily on US-based Boeing for their aircraft needs. While Boeing jets constitute 78% of JAL's fleet of 214 planes, they make 84% of ANA's fleet of 238 planes.
Dreamliner Woes
Since its first flight in December 2009, Boeing's flagship Dreamliner aircraft suffered from a spate of problems, damaging the aircraft maker's reputation across the globe.
The entire global fleet of 50 Dreamliners was grounded in January following unrelated accidents on two planes operated by Japanese carriers ANA and JAL.
On 7 January, a JAL plane caught fire at Boston's Logan International Airport. And nine days later, an ANA aircraft made an emergency landing in Japan, citing battery problems.
Boeing modified the batteries and flights resumed in April. However, further problems surfaced, putting passenger safety at risk.
On 24 June, a Dreamliner operated by United Airlines was forced into an unscheduled landing, due to a fault in the brake system. On 13 June, one of the engines on a 787 operated by ANA did not start, forcing the pilot to call off the flight. And this came a day after rival JAL returned a flight to Singapore, due to a problem with the anti-icing system.
In July, a Dreamliner registered to Ethiopian Airways and parked at a remote stand at Heathrow caught fire, leading to the closure of the airport for 90 minutes and large-scale disruptions to scheduled evening flights.
In a separate incident in the same month, a Thomson Airways Dreamliner en route to Florida returned to Manchester Airport as a precautionary measure after the plane "experienced a technical issue".