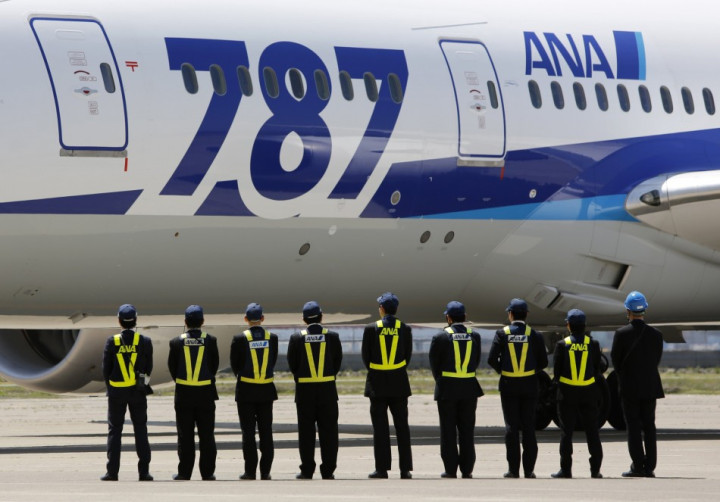 Japan's All Nippon Airways is close to resuming commercial services of the Boeing Dreamliner aircraft, despite experiencing a minor fault with a modified version of the plane earlier this month.
ANA, the largest single operator of Boeing's beleaguered Dreamliner fleet, said an electric distribution panel overheated and discoloured during a 787 test flight, according to media reports that cited company officials.
Conducted on 4 May, the test flight landed safely and the problem was due to vibrations from the insufficient tightening of a nut during maintenance by Boeing workers, according to a company official.
"We are aware of the event, which was resolved quickly as noted by ANA," said a Boeing spokeswoman.
Both Boeing and ANA noted that the issue was different from the overheating lithium batteries which caused the grounding of the entire Dreamliner fleet in January.
The 50 Dreamliners in service around the world were grounded following two separate battery heating incidents in the US.
Later, Boeing came up with a revamped battery system for the aircraft to tackle the issue, and this system was approved by US aviation authorities following lengthy investigations and test flights. The root cause of the lithium-ion battery problem is still unknown.
Boeing has been working to retrofit the 50 Dreamliners it delivered, and a number of operators have now resumed commercial service.
ANA began testing its new Dreamliners at the end of April. The two-hour test flight from Haneda Airport had its chairman Shinichiro Ito and Boeing Commercial Airplanes CEO Ray Conner aboard. The company is planning to bring the new fleet into service on 1 June.
All Nippon Airways owns 17 Dreamliners and is the world's largest operator of the aircraft, followed by Japan Airlines with seven jets, and United Airlines and Air India with six each.