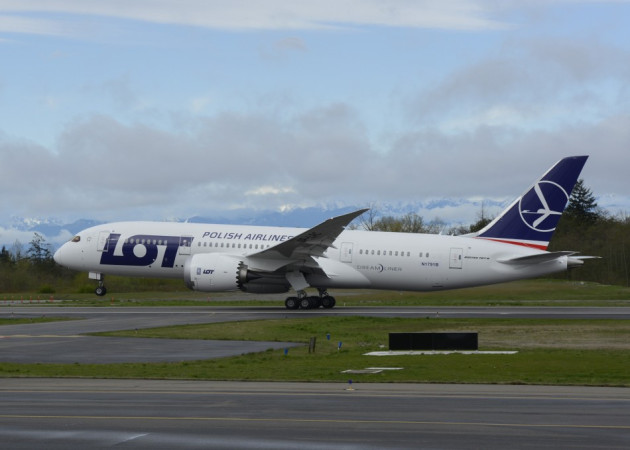 An Ethiopian Airlines 787 Dreamliner taking off from Addis Ababa on Saturday morning to Nairobi in Kenya will be the first commercial flight by the Boeing model after the entire fleet was grounded in January due to battery problems.
The 50 Dreamliners in service around the world were grounded following two separate battery heating incidents in the US.
Recently, Boeing came up with a revamped battery system for the aircraft to tackle the issue, and that was approved by the aviation authorities in the US following lengthy investigations and test flights. The root cause of the problem related to the lithium-ion batteries is still unknown.
With a fix in place for the battery system, the Japanese and American authorities have also lifted the ban on the Boeing 787 paving the way for its return to commercial operation.
Japan's ministry of transport, however, asked All Nippon Airways and Japan Airlines that together own about half of the Dreamliners in service to adopt additional safety measures, including battery monitors to read voltage levels in real time.
All Nippon Airways will test-fly a Dreamliner on Sunday ahead of its commercial service resumption.
A total of 300 Boeing engineers have been working on the aircraft over the past week to fit the redesigned battery system. The batteries are now enclosed in stainless steel boxes that have a ventilation pipe going outside of the plane to emit smoke without affecting the rest of the aircraft.
Boeing also upgraded the 787s in production at its factory in Seattle since January.
The company has said that it is set to make seven Dreamliners a month from mid-year and will accelerate production to ten a month by the end of 2013.
Entering commercial service in 2011, the modern Boeing model has received worldwide attention due to its make from lightweight composite materials and fuel efficiency.
All Nippon Airways owns 17 Dreamliners and is the world's largest operator of the aircraft, followed by Japan Airlines with seven jets, and United Airlines and Air India with six each.