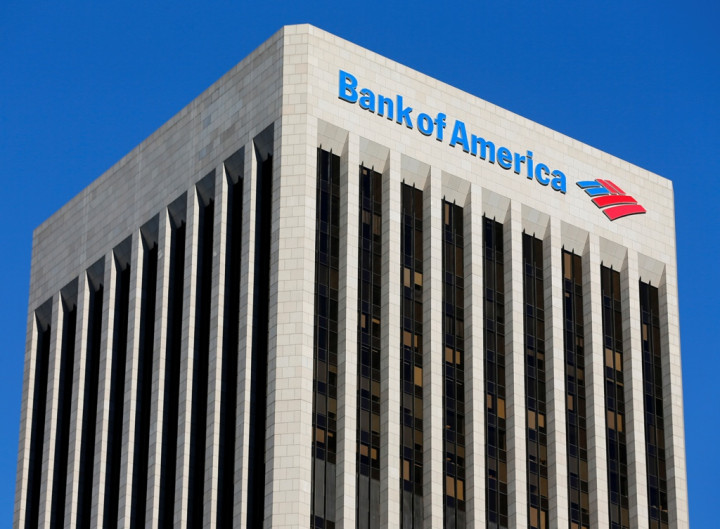 Bank of America (BAC) is negotiating a deal with the US Justice Department and a number of states to pay at least $12bn to settle civil probes into the lender's mortgage banking practices, according to media reports.
A $12bn (£7.14bn, €8.79) penalty will exceed the banking giant's 2013 profit of $11.43bn, the highest in six years.
At least $5bn of that amount could be earmarked for consumer relief – to help homeowners pare principal amounts, reduce monthly payments and towards blight removal in some neighbourhoods - unnamed sources told The Wall Street Journal.
The bank has floated the idea of paying more than half of its settlement through consumer relief or "soft money".
BAC shareholders have been bracing for a huge settlement. BAC's stock has shed 0.71% this year while the S&P 500 share average has gained 5.4%.
In March, BAC, the second-largest bank in the US by assets, agreed to pay $6.3bn to settle four lawsuits filed by the Federal Housing Finance Authority (FHFA). Those lawsuits alleged BAC misled US mortgage agencies Fannie Mae and Freddie Mac during the housing bubble.
The likely BAC settlement comes after JPMorgan pledged to pay the largest ever amount by a public company to settle lawsuits with regulators, after the bank admitted wrongdoing in selling poor-quality mortgage-backed securities to state-controlled firms.
In November 2013, JPM agreed to pay a $13bn fine to the US government, in order to settle claims that it misrepresented the quality of its mortgage assets in the run up to the financial crisis.
The deal included a $4bn relief package with the US Department of Housing and Urban Development, and a $4bn settlement with the FHFA.