Bank of America Reaches $9.3bn Settlement With US Housing Regulator Over Mortgage Bond Claims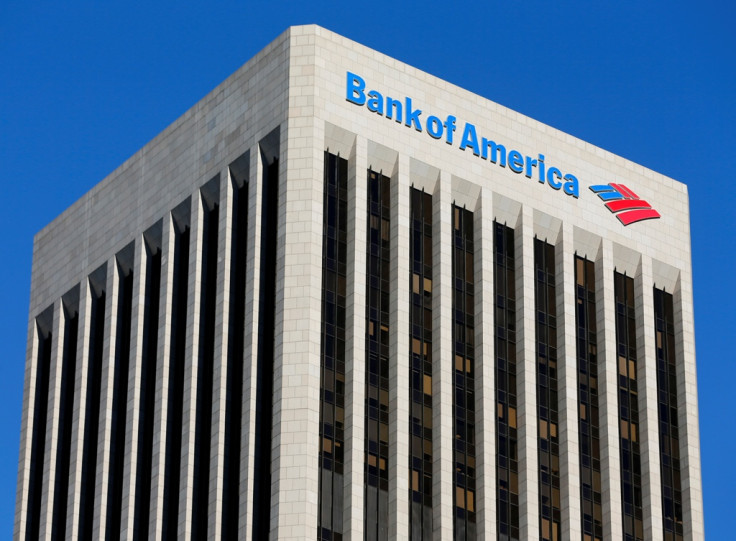 US banking major Bank of America (BofA) reached a deal with authorities to settle claims that it sold faulty mortgage-backed securities to state-owned Fannie Mae and Freddie Mac in the run up to the 2008 financial crisis.
The bank agreed to pay $9.3bn (£5.6bn, €6.7bn) to the mortgage firms, resolving disputes with the Federal Housing Finance Agency (FHFA) that has been controlling them since 2008.
The settlement is "an important step in helping restore stability to our broader mortgage market and moving to bring back the role of private firms in providing mortgage credit," FHFA director Melvin Watt said in a statement.
"Many potential homeowners will benefit from increasing certainty in the marketplace and that is very much the direction we should be taking."
Fannie and Freddie play a huge role in the US housing market, as they own or guarantee about half of all US mortgages. The state-owned firms buy mortgages from lenders, securitize them and sell them to investors.
The settlement includes $6.3bn in cash and the rest in securities that the bank will purchase from Fannie and Freddie. It resolves four lawsuits FHFA filed against BofA, Countrywide, and Merrill Lynch entities beginning in September 2011.
BofA said in a statement that the FHFA settlement is expected to reduce its first-quarter income by approximately $3.7bn. Nevertheless, it ends one of its largest legal headaches stemming from the financial crisis and resolves about 88% of its total exposure to securities at issue. The bank added that the settlement would not substantially affect its Basel 3 common equity tier 1 capital ratio for the first quarter.
The bank is slated to report its first-quarter 2014 results on 16 April.
BofA separately agreed to resolve a 2010 lawsuit brought by the New York Attorney General against it and certain former executives, alleging a failure to disclose losses at Merrill Lynch prior to the company's acquisition of Merrill Lynch.
The company would pay $15m to settle the attorney general's claims against it.
The FHFA sued 18 financial institutions in 2011 over the sale of $200bn of mortgage-backed securities to Fannie and Freddie, alleging that the institutions misstated the quality of the securities resulting in billions of dollars in losses to the government firms in the housing bubble burst that led to the financial crisis.
So far, the agency has reached 10 settlements with the institutions, including BofA. Most of them come after court rulings against the banks.
© Copyright IBTimes 2023. All rights reserved.