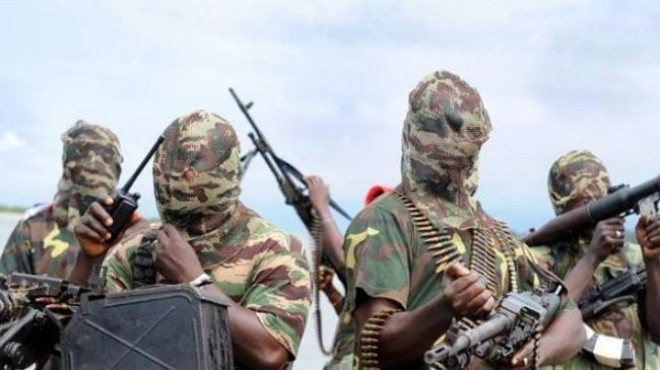 Even as leaders of African nations meet in Paris to discuss the growing threat of Islamist terrorist organisation Boko Haram, the group has conducted a raid across the border in neighbouring Cameroon, according to Reuters and Chinese news agencies.
Boko Haram militants are said to have attacked a Chinese-owned plant near the town of Waza, northern Cameroon, not far from the vast Sambisa forest where it is thought the group are still hiding many of the schoolgirls abducted in Nigeria last month. The same group also reportedly raided a police post in Waza, stealing weaponry.
A local police chief, speaking anonymously, said "Boko Haram Islamists attacked a camp (of road workers). A Chinese was killed. Ten Chinese cannot be found since the attack. We think they have probably been kidnapped."
Although most attacks by Boko Haram have occurred in Nigeria, where thousands have died in the insurgency, the group has also conducted operations in Cameroon. Last year, French priest Father Georges Vandenbeusch, 42, was kidnapped in Cameroon and held by Boko Haram for seven weeks before being released. A French family was abducted in 2013 but released after two months. In March, a Boko Haram attack on a village in Cameroon left seven dead, including six members of the group.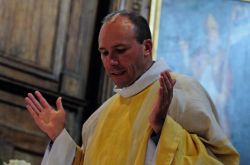 The attacks on the Chinese plant were confirmed by Augustine Fonka Awa, the governor of Cameroon's Far North Province. Although he declined to give details on this incident, he has previously warned that attacks by the "faceless" Boko Haram could destabilise Cameroon, especially as they have some local support.
"The forces of law and order cannot do it alone," says Fonka Awa. "They need the population to denounce people of doubtful origin who are in their neighbourhoods. We need to unite, because a nation unified against its enemy is invincible."
Cameroon's president Paul Biya is also expected at today's Paris summit, but previous attempts to combat Boko Haram have floundered due to a long-running border dispute between Cameroon and Nigeria. Col. Didier Badjeck of Cameroon's Ministry of Defence told AllAfrica.com, "Right now, we are being infiltrated by Boko Haram. The military has decided to strengthen the intelligence system to effectively counter this threat, which seems to be gaining local support."
Chinese-owned companies are increasingly influential across Africa, where they are improving infrastructure and providing health clinics. In 2013 trade between China and Cameroon reached $1.88 billion, with China importing crude oil, timber and cotton and exporting machinery, textiles and hi-tech products. However some Western countries are becoming increasingly concerned at the extent of Chinese influence on the continent. In August President Obama will host a 47-nation summit in a bid to improve trade between Africa and the West.