Boko Haram: Cameroon soldiers kill 143 insurgents in fierce five-hour-long battle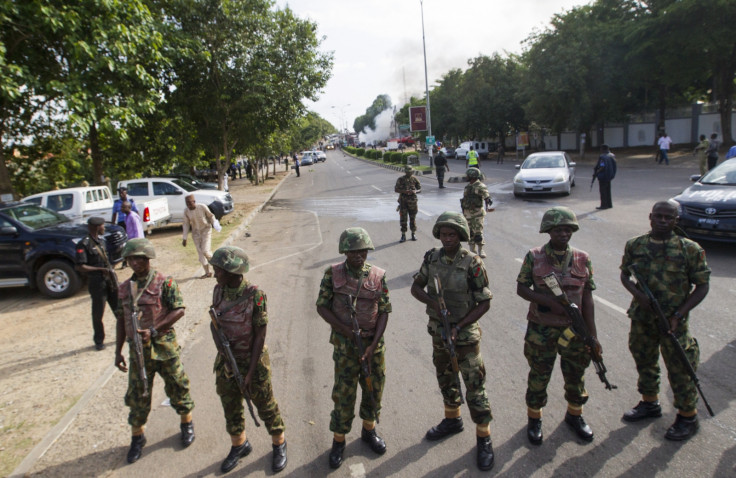 Cameroonian soldiers have killed at least 143 members of Nigerian terror group Boko Haram, according to Cameroon's state broadcaster.
It is believed that the insurgents were killed after they ambushed a military camp in Kolofata, some 1,200km from the capital Yaoundé.
Who are Boko Haram militants?
Boko Haram, which fights against Western influence in Nigeria and aims to impose its version of sharia law in the country, declared an Islamic caliphate in Gwoza, along the Cameroon border, in August 2014.
The group has been raiding several cities in the north of the country in a bid to take control of more land.
Violence linked to Boko Haram's insurgency has resulted in an estimated 10,000 deaths between 2002 and 2013.
Three states, Adamawa, Borno and Yobe, have been under a state of emergency since May 2013, due to Boko Haram's deadly attacks.
Government spokesman Issa Tchiroma Bakary told news agency Sapa-Dpa that the battle lasted five hours and ended after the army bombed the attackers, forcing them to retreat to the Nigerian border.
The military initially said that 33 Boko Haram fighters had died.
The news came a few days after Boko Haram slaughtered at least 2,000 people, including women and children, in Baga town, Borno state.
The mass-killing, described as "possibly the deadliest" the terrorists have committed, was carried out as the group raided 16 towns in Borno, one of the three states, together with Adamawa and Yobe, that have been under a state of emergency since May 2013 due to the increasing violence.
Boko Haram members attack towns and villages mainly in central and northern Nigeria, along the border with Cameroon, where they have also established an Islamic caliphate.
Last September, Cameroonian soldiers killed 100 insurgents who attempted to cross the border from Nigeria and attack a town.
© Copyright IBTimes 2023. All rights reserved.