It was tragic, but also sadly unsurprising, that Chad's capital, N'Djamena, was hit by two simultaneous suicide attacks on 15 June 2015, killing at least 34 and injuring over 100.
The targets were the central police station and the police school, which two terrorists were able to enter wearing police uniforms. It is likely that Boko Haram – aka the Islamic State (Isis) in West Africa – was responsible for the attacks, which brings the terrorist group's fight directly to its enemies.
Until this terrible Monday in June, Chad had never witnessed a terror attack on its soil, despite the fact that N'Djamena is only 30 miles away from Nigeria's Borno state, Boko Haram's stronghold.
Boko Haram has changed this and while authorities had long been aware of its deadly potential and its will to go after Chad, it was still a shock. The day after the bloody attacks, two men were arrested in front of the central police station in N'Djamena. They were allegedly on the verge of blowing themselves up.
Boko Haram sent a strong, loud and bloody message to Chad because N'Djamena is a double symbolical military target. It is the HQ of both the regional anti-Boko Haram force and France's regional Operation Barkhane force.
Over 5,000 Chadian soldiers have been fighting Boko Haram since January with some success, certainly much more than the Nigerian army could achieve. Chad has been the most potent adversary of Boko Haram in recent months and the group knows that it cannot defeat the Chadian army on the ground, so has resorted to suicide attacks.
Chad has not taken its security concerns lightly. For some time its borders have been tightly controlled with computerised checks at border posts with Cameroon and systematic searches of all vehicles and persons entering the country. Chadian security services have also been using intelligence from local tribal leaders and the Nigerian refugee population is closely monitored.
But in this asymmetrical war, the enemy can pass as a regular civilian and the message is crystal clear: Boko Haram can attack anyone, anywhere. After the attacks, Chad has banned the burqa, arguing that it is a security risk and has been used in the past by terrorists as a disguise.
While the identity of the suicide bombers have not yet been established, it is important to note that the danger could not be coming just from foreign elements but also Chadian members of Boko Haram that are much tougher to track down.
In addition to Nigerians and Cameroonians, the group has recently integrated elements from Chad and Niger. By dismantling various Boko Haram bases, the consequence has been that various cells have dispersed in many different areas, including Niger and Chad.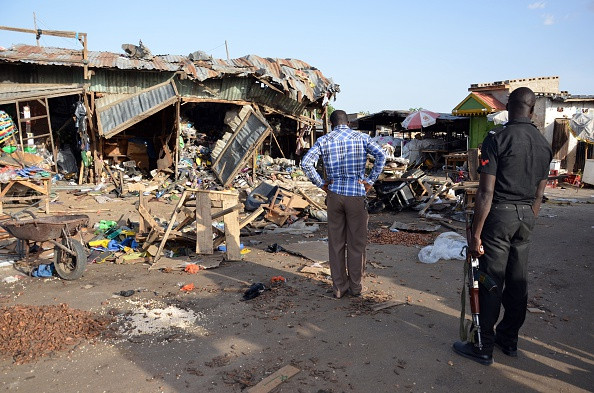 Boko Haram did not limit its attacks to Chad and actually has been targeting both Cameroon and Niger way before Chad. Interestingly, Cameroon – which had long been a sanctuary for the group – recently decided to be an active participant in military operations against the jihadists.
Meanwhile, various terror attacks perpetrated by Boko Haram took place in the Diffa region of Niger, most notably in February when a suicide bomber blew himself up in a market and also on 18 June when it killed at least 40 civilians.
Abubakar Shekau, Boko Haram's leader, boasted that he was not afraid of African armies and since January Boko Haram has been intensifying attacks in neighboring countries. But in reality, Boko Haram has suffered military defeats in Chad and Niger and may have gone too far by taking on Nigeria's neighbours.
By wanting so much to build its own Caliphate in the region, Boko Haram may have overstretched its capacities and will likely focus more on terror attacks from now on. Boko Haram is a hybrid outfit: both a regular army grabbing territory and a classical terrorist organisation. It can easily switch from one to another or follow both tactics at the same time.
Chad won't allow for its capital and its law enforcement to be targeted by Boko Haram and we can expect Chad to behave even harder and ruthlessly against the jihadist group. But that will not prevent Boko Haram from pulling off bloody terror attacks in the wider region.
Olivier Guitta is the Managing Director of GlobalStrat, a security and geopolitical risk consulting firm for corporations and governments. He tweets@OlivierGuitta