Nigeria: I spurned Boko Haram's advances but it's irresistible to many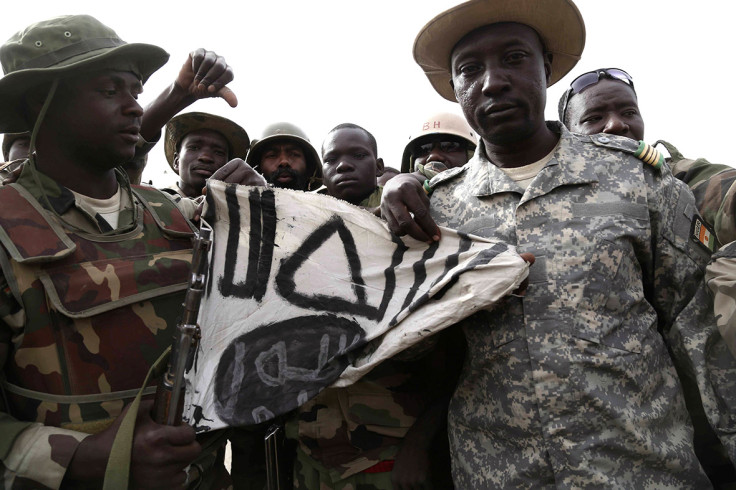 "Western education is bad for you, it will distance you from the almighty God, from Islam." These were the words Ahmed Umar Bolori heard one day as he was speaking with his tailor, who it then turned out was also one of the leaders of terror group Boko Haram.
Bolori, 22, was born and raised in Maidugiri - capital of Borno state - where he works as a businessman and helps the community cope with the violent insurgency that has decimated villages across north-eastern Nigeria.
"While I was in secondary school, before Boko Haram's insurgency became violent in 2009, I used to have a tailor who sewed my clothes," he told IBTimes UK over the phone.
"He was also a Boko Haram member - in fact he was one of their young leaders - and whenever I gave clothes to him or went to collect them, he used to tell me: 'Western education exists because they want to make people forget about their religion.'"
Bolori explained that his tailor also warned him against football and music, which he said were used by the West to make people forget about religion.
"I used to think that it was funny. I did not feel encouraged [to leave school]. I thought it was a joke and that it was not true. But if he had continued in the same way, I think he might have ended up winning my head. I was a teenager at the time."
Young boys join Boko Haram to have a better life
Boko Haram is renowned for kidnapping women and children and forcing them to participate in its attacks, which have killed thousands of people in recent years.
In June 2015, a report by BBC Panorama warned that the 219 girls kidnapped by the insurgents from Chibok, Borno state, in April 2014, had been brainwashed to the point that they now torture Boko Haram's hostages and kill on behalf of the group.
Bolori says that illiteracy, poverty and corruption are major drivers that push some young people to voluntarily join Boko Haram.
"You have to look at the whole context to understand Boko Haram: You see young people roaming on the streets without education, without work. Only those who can afford private schools continue their education," he said.
"People feel discouraged and useless. Boko Haram itself is a kind of alternative for those who don't have a good life. People are sometimes convinced to become suicide bombers because they are told their life will be better after.
"Another reason why young boys join is because sometimes they are the breadwinners for their families as their fathers have been killed. And if they are told by someone: 'Go there and drop this bomb and I'll give you 5,000 naira', these boys sometimes don't have any alternative but go there and drop the bomb," he continued.
"I think these people should go back to school because education is going to shape their mind and encourage them not to be involved with the insurgency."
Boko Haram has made our life very difficult
Bolori's life has changed drastically since the insurgents started killing people in his village. He lost some of his relatives and the relationship with his family members is no longer the same.
"When I walk I feel discouraged, bombs blast along the line and sometimes there are road blocks and I cannot walk where I want to. I am afraid of suicide bombers, I am afraid someone might come to kill me.
Life in Maidiguri has become very very difficult. Business here relies on the borders and it can continue only if borders are very active - but now, for quite some time, they have been closed and nothing is coming."
When Bolori was younger, he had to flee Maidugiri after two of his cousins had been kidnapped by Boko Haram, which demanded a NGN50m (£160,816) ransom.
"My family here is very well-known and considered a well-to-do family. Boko Haram knew this. Once they went into my uncle's house, they blindfolded two of my cousins and took them to the forest," he said.
"As at the time there was no telecommunication, they released one and sent him to my uncle to tell him that either he paid the ransom or they were going to kidnap other members of the family including me.
"My father ordered me to leave the country with my brothers. We stayed in Abuja for months until things calmed down.
Bolori added that his cousin was released after the terrorists had agreed to reduce the ransom to NGN 10m, which his uncle paid in cash.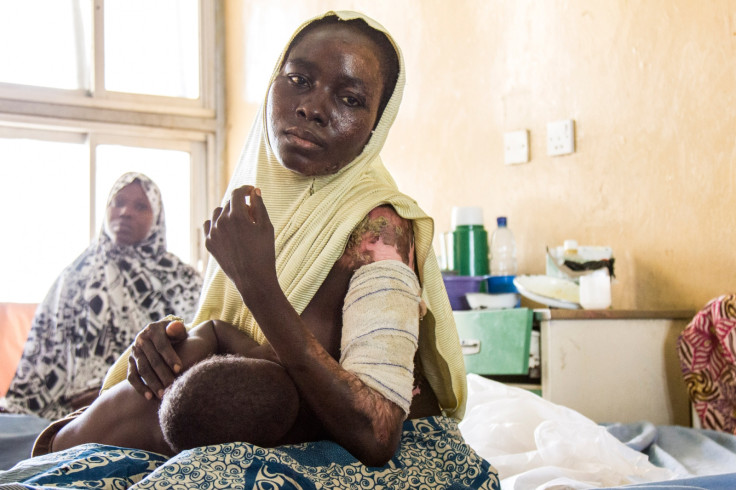 Organisations need to come here to bring peace
Bolori urged the international community and aid organisations to go to Maiduguri and engage with the local community in order to create plans able to restore peace.
"They should listen to us and let us tell them what we need, so that they can come up with an appropriate plan. The international community should pay particular attention to Maiduguri because everybody here is vulnerable," said Bolori.
He added that there is a "strong need" to improve literacy and promote education to help defeat terrorism.
"I have to thank TGS Intelligence Consultants [London-based intelligence] for coming here and speaking with us. We have been walking together with them, discussing problems and solutions on the ground. They did a very good job and other organisations should do the same."
Insurgency epicentre
Borno state is the epicentre of Boko Haram's insurgency. In June, Nigeria's President Muhammadu Buhari relocated the military operational headquarters to Maiduguri until the fight against Boko Haram is over.
TGS's chief executive, David Otto, who is currently in Maiduguri with his team, said that the situation is still very volatile.
"The good news is that the security service is very visible and the task force is very active, but we still have suicide bombings. Borno is still under a state of emergency, so this is a fragile region at the moment," said Otto.
"Lots of the people we spoke to, were actually surprised that we had the courage to come here. We have been here several times and we are seeing what kind of help we can provide, such as radicalisation awareness programmes and back to go school initiatives.
"As I speak to you, I can see children playing outside, they are not going to school. The secondary school service is not functioning at all here, primary school is very limited. If children don't go to school they can be easily recruited."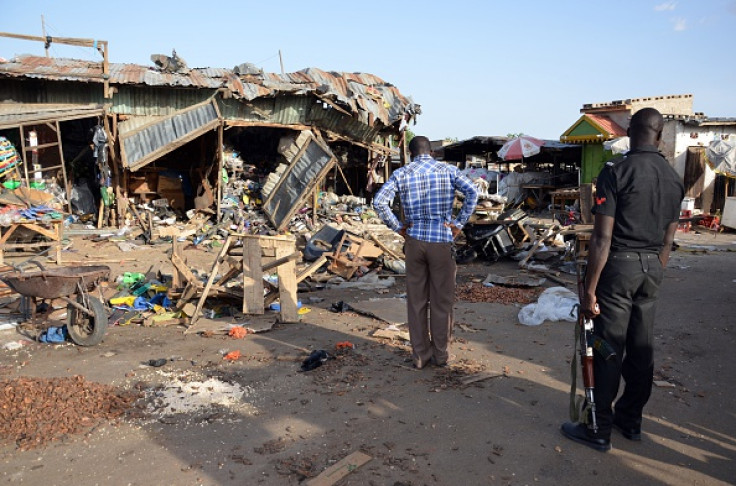 ---
Nigeria up close: Check out our Flipboard magazine
---
© Copyright IBTimes 2023. All rights reserved.