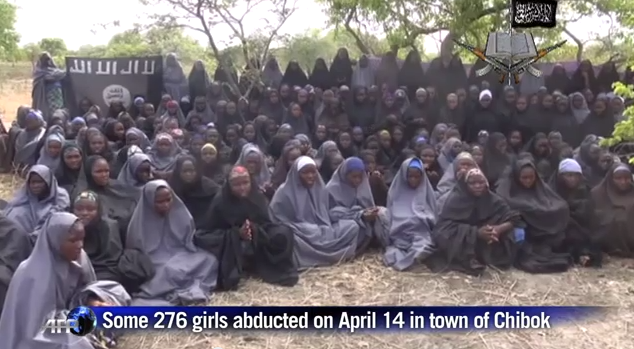 Dozens of rat-hunters and other forest experts are set to join the ongoing search operation for the school girls kidnapped by Nigerian Islamist militant outfit Boko Haram.
The hunters in the northern Nigerian forest, who have traditionally chased animals such as rats and antelopes, have vowed to employ their knowledge to help find the girls, who were captured by the militants a month ago.
They are waiting in Maiduguri for the final go-ahead from officials and are being given intelligence data about the potential locations of the victims.
It is believed that more than 200 kidnapped girls remain captive in the Sambisa forest following their abduction from the town of Chibok.
"Our main mission is to rescue these girls," said the leader of hunters' guild, which comprises about 400 members mostly aged between 60 and 70.
"I know the forests. I was born in the forests," a 70-year old hunter named Dan Baba Kano, who is heading for the search, told the Wall Street Journal.
Authorities initially expressed fears about sending the poorly-armed hunters to help locate the girls, as this could endanger the lives of the captives as well as the hunters themselves.
However their attitude appears to have shifted due to the Nigerian military's reluctance to enter the woods, a stronghold of the notorious Boko Haram insurgents.
The move comes after the Africa's leading statesmen, led by Nigerian president Goodluck Jonathan, declared war on the al-Qaida-linked Boko Haram at a security summit in France.
"There is determination to tackle this situation head on...to launch a war, a total war on Boko Haram," said Chad's President Idriss Deby following the Paris talks.