Boko Haram: Nigerian military obtain video evidence of foreign fighters within militants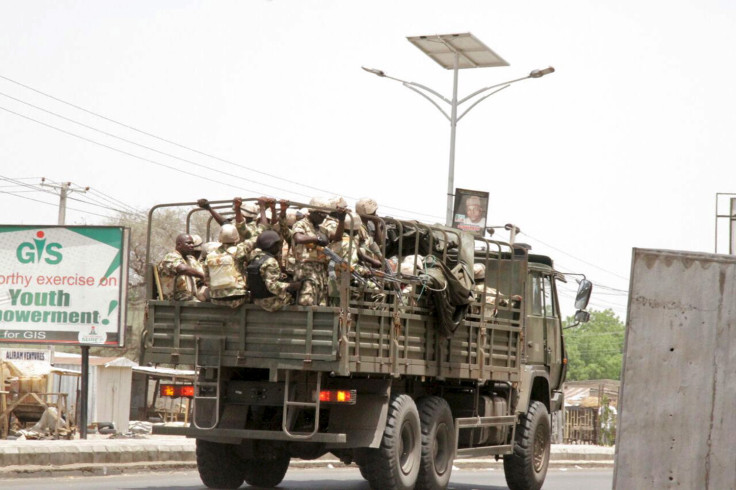 The Nigerian army says it has uncovered evidence of foreign fighters within Boko Haram, including what appear to be Sudanese commanders who are seen ordering militants to carry out amputations and stoning a man to death.
The evidence was found in videos seized by former Boko Haram training camps, which were seized by the army and shown to Reuters.
In the most significant video, two men speaking Sudanese Arabic and wearing turbans address large crowds. The footage is thought to have been shot near the town of Gwoza in Borno state. The type of turbans worn are not common in this part of Nigeria, according to Reuters.
One of the commanders speaks to the camera while another translates into the local Hausa dialect through a microphone to the crowd.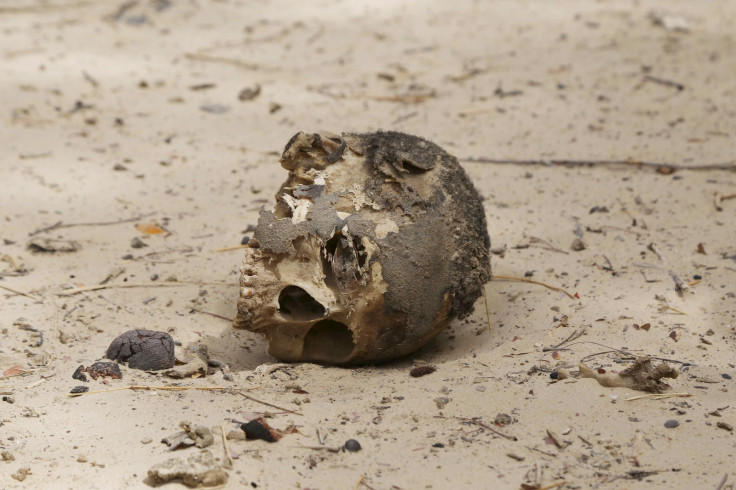 "God ordered all believers to enforce his punishments," says the commander. "God ordered us to cut off the hand of the thief and flog the adulterer and adulteress."
Men and women are then seen being lashed and having their hands amputated, supposedly for committing crimes. One man is buried up to his neck and stoned to death. It is not known what "crime" he is said to have committed.
The brutality of Boko Haram has never been in doubt, but the Nigerian authorities now appear to have hard evidence that the group - which says it wants to establish an Islamic state - is being helped by outsiders.
In March Boko Haram pledged allegiance with Isis - also known as Islamic State - and Western terrorism experts noted their videos became more sophisticated, suggesting Isis media experts were providing assistance. However, this latest video could prove a useful tool for the Nigerian authorities.
"It helps document their atrocities as evidence in the event of any trial," a senior military source told Reuters. "To understand their pattern or mode of operation ... and equipment in their possession with other information, is vital for intelligence."
Since Boko Haram began their campaign of terror thousands have been killed and hundreds of thousands displaced across Northern Nigeria. Many more have been kidnapped, including hundreds of schoolgirls later sold into slavery. Boko Haram translates as "Western education is sinful" from the Hausa language.
© Copyright IBTimes 2023. All rights reserved.