Beheading video shows Boko Haram and Isis are 'morphing into one' say experts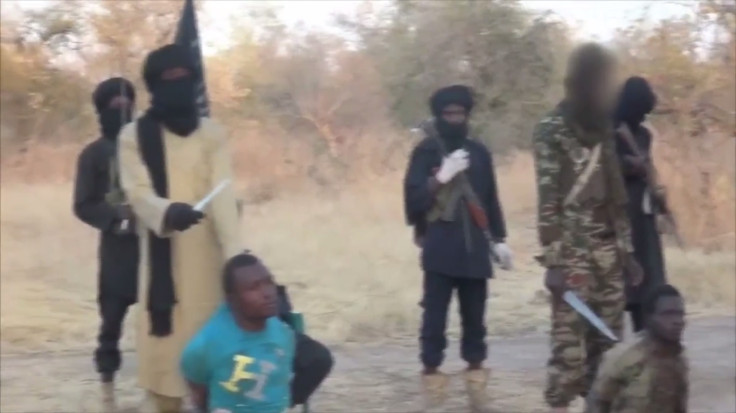 Experts have warned that a new video released by Nigerian Islamist group Boko Haram proves they have gone from simply imitating the polished media productions of Isis to becoming virtually identical in style and content. Now there are fears the two groups are merging into one organisation.
A video released by Boko Haram today, "Harvest of Spies," shows the interrogation and beheading of two Nigerians described as police informers. This in itself is unusual for the group, whose only previous beheading video was that of a Nigerian pilot whose plane went down last September.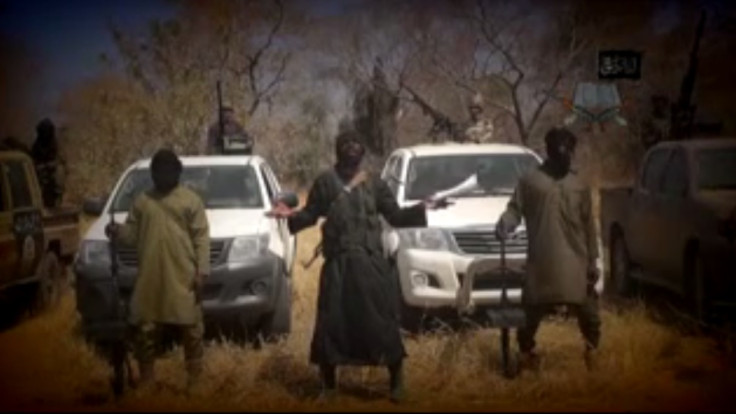 Formerly Boko Haram videos featured the group's leader Shekau ranting for some time
Source: Twitter
However what really sets this video apart is its glossy production values, which include slow-motion, special effects and even a trailer which was distributed a few days beforehand - exactly like an Isis video.
Formerly Boko Haram videos were amateur affairs featuring long tirades to camera and grainy footage. In one the group's leader Shekau - apparently sidelined in the latest video - pauses to scratch his crotch before going on.
US-based Terrorism Research & Analysis Consortium (TRAC), which monitors terror videos online, says the professional new strategy by Boko Haram is significant.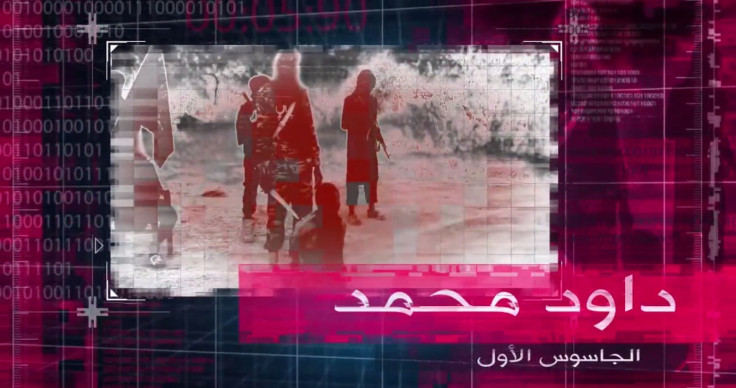 The new Boko Haram videos show a marked difference in production values
Twitter
"This latest release shows Boko Haram is not a mere copycat of ISIS; rather, it is incorporating itself into the Islamic State," said TRAC's editorial director Veryan Khan.
"Islamic state supporters are already starting to call Boko Haram the 'Islamic State Africa.'"
Khan believes Boko Haram, which has killed thousands in its fight for an Islamic state in the north of Nigeria, is now having its image "shaped" by the propaganda wing of the younger but more well-known Isis based thousands of miles away in Iraq and Syria, although with some sympathisers in north Africa.
"Immediately after Baghdadi declared the Islamic State Caliphate, Boko Haram's leader Abubakar Shekau did the same," says Khan.
"We then started seeing (in the videos) the Islamic State flags being painted onto Boko Haram's most prized possessions, their AFVs and tanks, most recently on Feb. 20 during the ops within the Northeastern Nigeria border."
Boko Haram, which has used young girls as suicide bombers, abducted schoolgirls as sex slaves, and attacked villages and even mosques, has been on the retreat recently following a series of military setbacks at the hands of the Nigerian, Chad and Cameroonian armies.
Last week Nigerian Lieutenant General Kenneth Minimah said the war against the group was "almost ended" - but TRAC's director of African operations Jasmine Opperman says the new video could be an ominous sign.
"The ISIS is clear in its objectives -- to expand the Islamic Caliphate Project by means of expansion and control," said Opperman.
"This is not only achieved by means of gaining physical control in areas, but gaining support and loyalty from individuals, groups and organizations. A pledge of allegiance from Boko Haram will serve this objective."
© Copyright IBTimes 2023. All rights reserved.