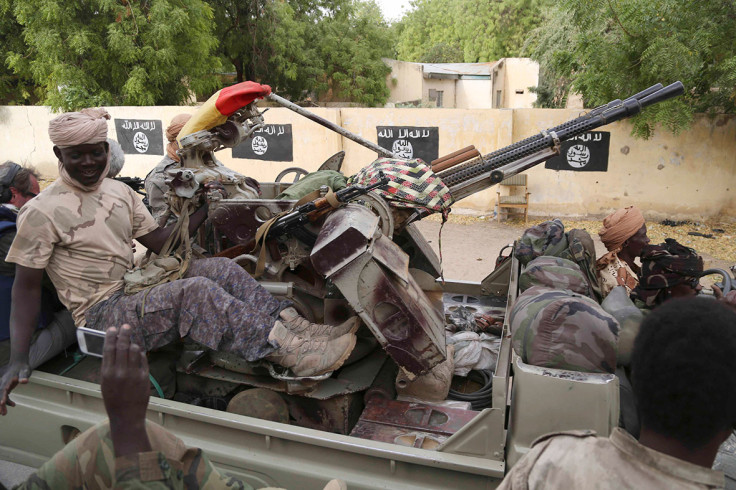 Some 220 schoolgirls abducted by Nigerian terror group Boko Haram (now Iswap) in April 2014 have been married off to insurgents and sold into slavery.
The claim was made by a civilian recently rescued by the Nigerian army following her abduction by Boko Haram in Dikwa, Borno state, in April.
During an interview with Reuters, Aisha Abbas, 45, said the insurgents told her the Chibok girls were "married off this year. Some sold to slavery, then others (militants) each married two or four of the girls".
The Chibok mass abduction caught the attention of the international media, sparking protests and prompting prominent politicians and celebrities worldwide to back online campaigns urging the Nigerian government to step up efforts to find the girls.
Abbas was among some 700 people – mainly women and children – recently rescued by the Nigerian army which, aided by troops from neighbouring countries, entered what it has been deemed as "the terrorists' last known stronghold" in the Sambisa forest, on the border with Cameroon.
Nearly one third of the girls freed by the army were "visibly pregnant", spreading fears they had been raped by the militants.
Boko Haram 'is fracturing'
Former detainees also said that the terror group is fracturing due to lack of weapons and fuel.
"One evening in April, Boko Haram followers stood before us and said: 'Our leaders don't want to give us enough fuel and guns and now the soldiers are encroaching on us in Sambisa. We will leave you,'" a woman said.
"They threatened us but after they went we were happy and prayed the soldiers would come and save us."
The former detainees also said that after the insurgents had spotted some helicopters circling their stronghold, they tried to sell the female captives for 2,000 naira (£6) each.
A female civilian who was freed by the army said that some women and children were crushed by army vehicles and others wounded by bullets.
In March, the Nigerian army – currently aided by troops from Chad, Benin, Niger and Cameroon – started a ground and aerial offensive against the insurgents, who recently pledged allegiance to Islamic State (Isis).
The offensive was launched shortly before Nigerians headed to the polls for a general election that saw the victory of former army leader Muhammadu Buhari, who vowed to halt the deadly insurgence in the country.
Former president Goodluck Jonathan was accused by some of not having done enough to stop Boko Haram, which has killed thousands of people since its insurgency started in north-eastern Nigeria in 2009.