Boko Haram: Nigerian President Buhari wants to negotiate with IS-linked militants over 200 kidnapped girls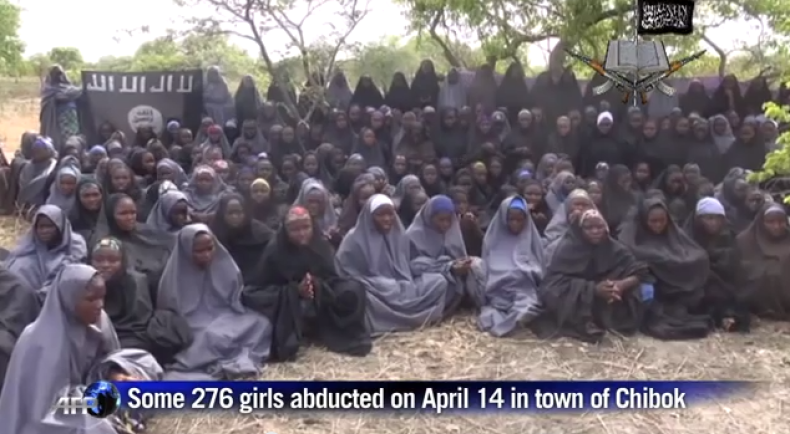 Nigerian President, former general Mohammadu Buhari, has said he wants to negotiate with Islamic State-affiliate Boko Haram over the release of 200 girls, kidnapped from the town of Chibok and missing since April 2014.
The mass kidnapping of the 200 girls – actually 209 – catapulted Boko Haram to global infamy. The radical Islamist group bent on the creation of a sharia state had been waging military insurgency against the Nigerian government for years prior to the abductions.
Buhari, who was elected on the back of promises to fight Boko Haram, has said his government is ready to negotiate with the group for the release of the girls if contact is made with credible leadership, AP reported.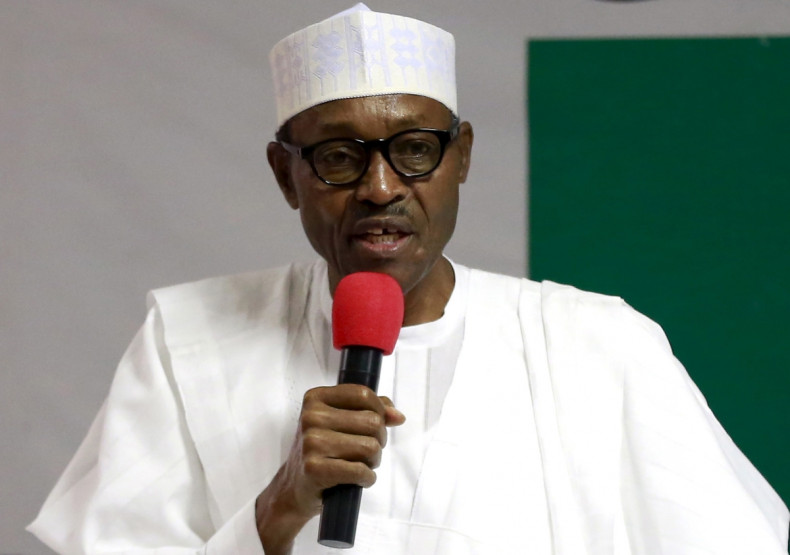 Who are Nigeria's Boko Haram terrorists?
Boko Haram (renamed Iswap) fights against Western influence in Nigeria and aims to impose its version of Sharia law throughout occupied territories. The group declared an Islamic caliphate in Gwoza, along the Cameroon border, in August 2014.
Boko Haram carries out attacks in Nigeria and neighbouring countries in a bid to take control of more territory. Three Nigerian states − Adamawa, Borno and Yobe − have been under a state of emergency since May 2013.
Boko Haram has killed between 17,000 and 20,000 people since 2009 and was deemed the world's deadliest terror group, surpassing its ally the Islamic State (Isis), in November. Nigeria has become the world's third most terrorised country as a result of the group's violent insurgency.
Buhari's predecessor Goodluck Jonathan was widely condemned for his failure to rescue or secure the release of the 200 girls. Buhari has been under increasing pressure from locals in Chibok to return to the girls to their homes amid claims he had forgotten them.
Calls for the girls' release have grown following Buhari's comments that Nigeria had "technically" defeated Boko Haram. However, the degradation of the group, which has pledged allegiance to Isis (Daesh), has not stopped it from carrying out nearly daily suicide attacks in the north of the country in its Borno state enclave.
In November Boko Haram released 182 prisoners it had been holding from mass kidnappings. Of the women and children released, some were pregnant, apparently carrying the children of Boko Haram fighters. Of the 200 kidnapped in May some are said to have carried out in suicide attacks.
The 27-28 December multiple suicide attacks across the region and to the south in Adamawa left 48 people dead and hundreds wounded in what appears to be series of retaliatory attacks by the group following a government crackdown.
Boko Haram has waged a six-year-long insurgency in Nigeria, recently expanding into Cameroon, Chad and Niger. The three African nations have all been helping Nigeria retake territory lost to Boko Haram after the group began carrying out cross-border attacks beyond its traditional heartland. The 8,700-strong regional task force has stalled in its operations however, as the national armies appear to be battling Boko Haram independently with little collaboration.
While Chad, Cameroon and Niger have, for the most part, remained within their own territories to contain the Boko Haram threat, in March around 200 vehicles crossed into north-east Nigeria to open a new front against the group.