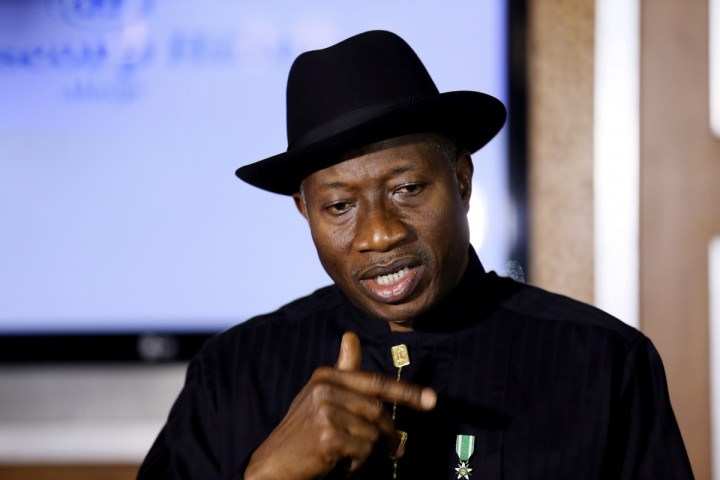 On 14 April 2014, 276 girls were kidnapped from their school, Chibok Girls Secondary, in Borno State, northeast Nigeria, by the militant Islamist and terrorist group Boko Haram. To date, not one of these girls has been saved by any act of the Nigerian Armed Forces – some have managed to escape as a result of their own brave initiatives – and the Government of President Goodluck Jonathan seems to be in a state of permanent, enfeebled hand wringing over the fate of the pupils.
The Nigerian Government's embarrassment has been such that the very vocal protests made in a number of cities – often by large crowds where women formed a big majority – and soon demonstrating under the collective banner "Bring Back Our Girls", was banned in the capital, Abuja, by Commissioner of Police, Joseph Mbu.
Police Commissioner Mbu took this action on 02 June. The respected Nigerian newspaper Daily Trust reported the Commissioner claiming that the ban was imposed on the grounds that "dangerous elements" planned to infiltrate the group to detonate bombs.
Very shortly after the Commissioner's prohibition took effect, he was overruled by Inspector-General of Police, Mr Mohammed Abubakar, who stated that all Nigerians have the right of peaceful protest.
Both sides of the argument proceeded to take counsel and on 13 June, High Court Justice S. E. Alade-Toyinbo, fixed 14 July for judgement in the suit.
Unfortunately, this of itself does not make the release of the schoolgirls any more likely. It does demonstrate however, that in Nigeria there are elements within the country that do have a high regard for proper due process – a moral victory at least then. Will it be sufficient to galvanise the military and political authorities? Riven as these are by religious and ethnic divisions – the country of more than 175 million has more than 500 indigenous groups – not to mention widespread corruption, it is a great deal to hope for.
Amid rumours that the kidnapping of the pupils must have been made with, if not help or intelligence from government agencies, then a willingness not to intervene or impede such actions, Nigeria's Vanguard newspaper conducted an interview on 08 June with former Governor of Kebbi State, Alhaji Adamu Aliero.
Governor Aliero made the point that so many killings and abductions have gone unreported and so there has been outspoken disbelief that the kidnappings of the Chibok schoolgirls ever took place. The Governor made it clear that to suggest such should be treated as a crime or at least, warranted investigation.
In what could be seen as a rebuke to the current Government, Governor Aliero asked why a particular individual that he named who had spread this rumour had not been questioned and more critically, added:
"It was only after the international community came to talk about it and offered to give assistance (that) the video clip was shown."
The clip he refers to is the one showing Boko Haram leader Abubakar Shekau boasting of his group's kidnapping exploit and making his demands for the girls' release known.
The Governor continued:
"The BBC went and even took pictures. CNN also went to Chibok (and it was only then) that some of these people who are making this (untrue) statement, started to believe that it (the girls' seizure) is true."
A little chillingly he added:
"Ordinarily, it would have gone just like (that)!"
Governor Aliero's interview, which included other topics, was by no means totally negative and wanted to assure Vanguard's readers that politicians were in no measure behind or supportive of Boko Haram:
"No responsible politician will support the killing and maiming of innocent people in Nigeria; after all, if it is the very people you aspire to govern, then how can you sponsor their killing, crippling the economy (and) causing untold hardship to them?"
Stating that this insurgency created by Boko Haram has set Nigeria back 20 years, the Governor prays that, with the aid of the international community defeating the Islamist terrorists, eventually his country will be a better place.
He did admit that in the recent past, politicians and governments have acted incompetently, mishandled the situation and issued untrue statements. There was no doubt however, that Boko Haram's twisted ideology "which is not Islamic (or) Nigerian" emanated from their collaboration with Al-Qaeda and Al-Shabab in the Middle East and Somalia and that these two sources both trained and funded the group.
On 12 May, the libertarian editor of Spiked-online, Brendan O'Neill, blamed the rise of Boko Haram on Britain's Prime Minister, David Cameron. Mr O'Neill asserted that this was due to the part that Mr Cameron played in the downfall of Colonel Gaddafi. After bringing down Africa's self-styled "King of Kings", Libya descended into chaos and the Tripoli government(s) has/have since been unable to establish any authority for long over most of the country.
Awkward as it is that the Colonel's very well stocked armouries have since been placed at the disposal of the highest bidder – a bidder too often soundly backed with Middle East wealth – the evil committed by Boko Haram is perpetrated by they themselves and any other guilt lies with their financial backers.
The group, founded in 2002 and not on any Western radar before 2009/10, would naturally seek out its sustenance from the very same Middle East honey pot that every other Islamist outfit enjoys, King or no King of Africa.