A Bolivian investigative body has confirmed that the LaMia Flight 2933, which crashed in Colombia on 28 November, was the result of human error — in specific, that of the airline and the pilot in charge.
The charter flight was transporting the Brazilian Chapecoense football squad, including 22 players, 23 coaching and other club staff, two guests and 21 journalists along with airline crew. Seventy one of the 77 individuals on board died in the crash in what is being conjectured as a case of fuel exhaustion.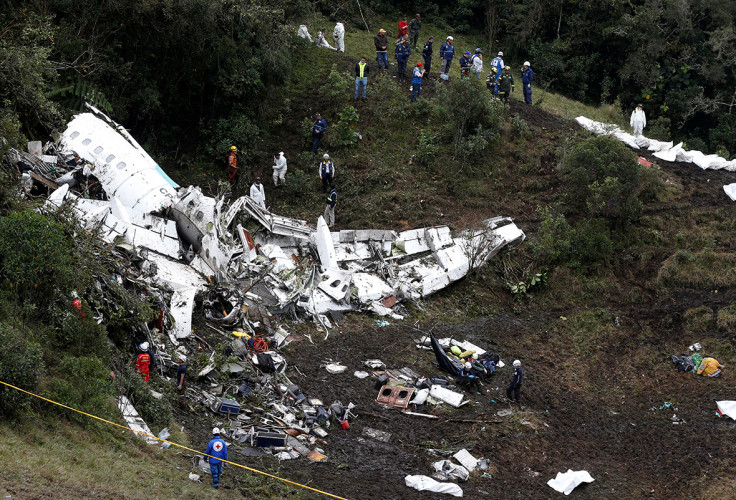 Prior to the crash, a crew member on board told air traffic controllers, "The plane is in total electric failure and without fuel," two sources familiar with the investigation who heard audio recordings, revealed according to CNN.
"The evidence is conclusive: the direct responsibility of this event falls on the pilot and the airline company," said Bolivia's Public Works Minister Milton Claros at a press conference on 20 December. Gustavo Vargas Gamboa, LaMia's chief executive officer, was jailed earlier this month on manslaughter and other charges. His son Gustavo Vargas Villegas is also being held under trial on charges that he misused his influence in authorising the licence of the plane involved in the accident. Villegas is a former official with Bolivia's aviation authority.
Both father and son have denied all charges and claim they are innocent.
The airlines' co-owner Marco Antonio Rocha Benegas has also been slapped with criminal charges but authorities have not been able to track him down as of yet. The pilot Miguel Quiroga who died in the crash was also a co-owner of the airline. According to an attorney for the plane's co-pilot, Quiroga had not completed the required training hours to operate a commercial flight.