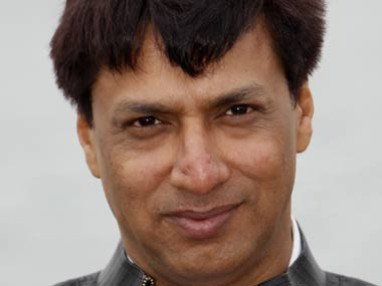 Bollywood director Madhur Bhandarkar has denied reports that he was shunned by the film industry when he was facing a rape charge.
The 44-year-old filmmaker insists that claims that a number of actresses refused to work with him when he was under investigation are false.
"I was never demoralised. I never had to face any kind of suspicion or negativity because of what I was going through. Some of the biggest heroines happily worked with me," he told The Times of India.
"Whether it was Bipasha Basu, Priyanka Chopra or Kareena Kapoor I never felt any awkwardness just because someone had made such a nasty accusation against me.
The Traffic Signal director added: "I continued to make my movies. I think I did my best work during this period of trial. I feel a crisis like this spurs you to do better than your best.
"In fact right after false allegation I made Page 3 for which I got the National Award. Then I made another National Award-winning film, Fashion. I never fumbled during these past nine years. I continued doing my work."
In 2004 aspiring actress Preeti Jain accused Bhandarker of assaulting repeatedly between 1999 and 2004.
She had claimed that Bhandarkar took advantage of her on the pretext that he would marry her and to cast her in his films.
"We had sex 16 times and Madhur made promises of giving me a lead role in his films. However, he didn't offer me a lead role in any of his movies. At times when I refused, he raped me," Jain told a court in 2011.
The case was dismissed by the Supreme Court earlier this week due to a lack of evidence.