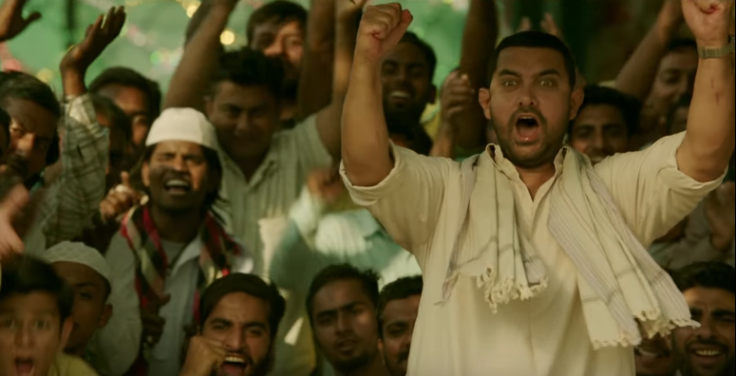 China is considered a safe bet for a particular style of Hollywood film, so Guardians Of The Galaxy Vol 2 was expected to have a good run in the country after it released there on 5 May. But in its second week alone, the highly-anticipated Marvel production was tipped off the top of the box office, not by a competing Hollywood film but by Dangal – a Bollywood drama about women's wrestling.
According to data by the Ent Group, the Aamir Khan-starring Indian movie which released the same week, saw a rise in success, earning $32.5m in its second week, giving it a 10-day cumulative of $59.7m (£46.18m). In comparison, Guardians got off to a better start, earning a cumulative $81.1m over 10 days but slipped down in its second week earning only $15.8m.
With Dangal playing on approximately 55,000 screens across the country over the weekend, the film is expected to continue its success in the Asian market and might surpass its total earnings in India that is around $58.1m.
Utpal Acharya, founder of film production, distribution and marketing company Indian Film Studios believes that while the Indian audience is a larger one, cost of movie tickets are cheaper in the country and make for lower earnings. "The total number of people watching Dangal in China would be much less than India," he said according to Live Mint. "But the average ticket price in China is $12 compared to $1.5 in India."
The film revolves around a former wrestler from a small town who trains his two daughters to compete in the Commonwealth Games. It is based on the real life story of Mahavir Singh Phogat who trained his daughters Geeta Phogat and Babita Kumari.