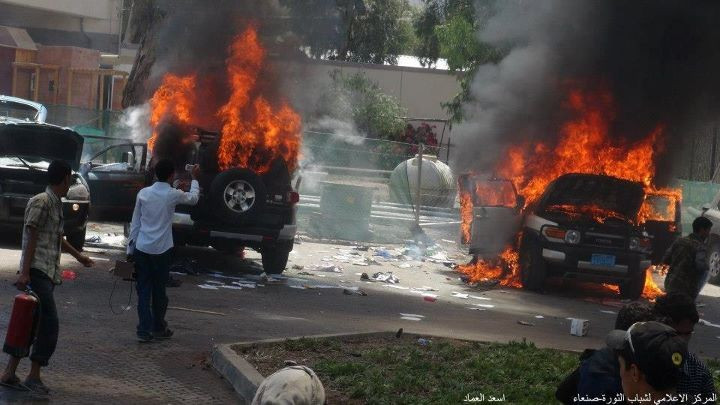 A series of bomb blasts in the Bahraini capital Manama have killed at least two people and left another seriously injured.
Officials confirm there have been five blasts triggered by what appeared to be home-made bombs in Qudaibiya and Adliya districts.
The general director of Manama's police service said initial reports suggest a bomb went off when one of the victims kicked the device.
Another man was taken to hospital where he was pronounced dead.
Both the dead men have been identified as Asians, and could be part of Bahrain's large Indian, Pakistani and Bangladeshi community.
A third bomb in Adliya seriously injured a man who was believed to be working as a cleaner in the area.
The authorities have warned the public not to touch unknown objects and urged them to inform the police of any suspect items.
"This is the initial information we have at this time. As more is learned, the information may change so updates will follow," said the general director.
A probe has already been launched into the incident.
Bahrain has witnessed repeated protests, some of them violent, against the government in recent months, and the country's human rights record has attracted international scrutiny.
Last week, the country banned all protests and public gatherings.