Following Donald Trump's "fire and fury" comments on the brewing nuclear stand-off between the US and North Korea a bomb shelter business has claimed its stock is selling out fast.
Atlas Survival, a California-based company, that sells consumer shelters ranging from $10,000 to over $100,000 for its multi-room luxury line, has said its inventory has already sold out and it will takes weeks to manufacture new stock due to the surge in orders.
The spike in demand has been caused by escalating tensions between the US and North Korea as the secretive Communist state continues to develop and test nuclear ICBMs (Intercontinental Ballistic Missiles) despite opposition from world leaders.
Trump responded to the rogue nation's threat it would strike the island of Guam by saying: "North Korea best not make any more threats to the United States. They will be met with fire and fury like the world has never seen".
The war of words has led US citizens fearing the threat of a nuclear war breaking out to find protection in the form of Atlas Survival's shelters. Models such as the $10,000 Fallnado can be installed in an owner's garage or more expensive bunkers are built 20ft underground using large corrugated metal tubes and come complete with luxuries found in a typical home such as living rooms, kitchens and bathrooms.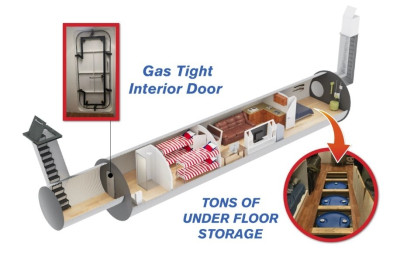 The round-shaped bunkers reply on the same design as that used over 50 years ago, claiming square-shaped designs are not as effective. Despite employing designs from 1959, the modern bunkers are kitted out with air filtration systems, generators for power and 'high-tech electronics'.
Owner of the company, Ron Hubbard, told local news outlet ABC7 how customers have been arriving in their droves in the past few days: "Instead of calling me like they normally do, they've gone in their car and they've driven down here to see what is available...(They) buy them on the spot, and I've never seen that in my entire career doing this."
The website claims its bunkers are the only shelters manufactured today that have actually been tested against the effects of a nuclear bomb (and passed) after US Army volunteers signed up to brave the experiment back in 1959.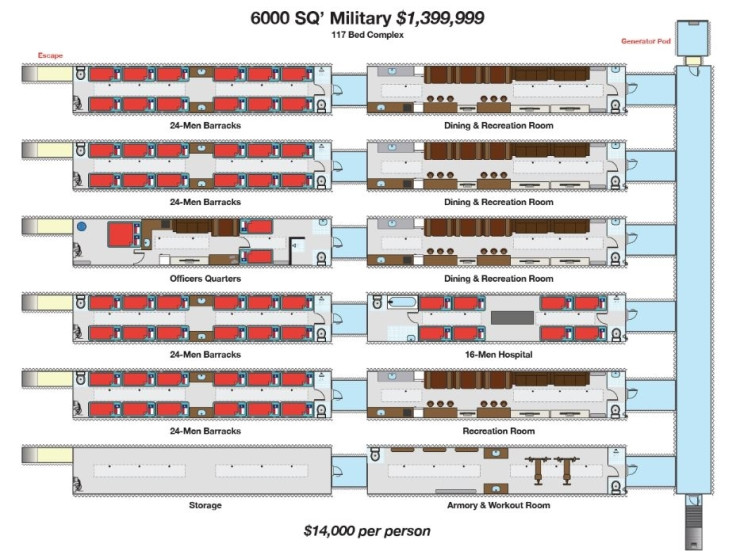 While the average consumer might be eyeing one of its cheaper corrugated metal shelters, Atlas Survival's website advertises military-grade underground complexes for $1.4 million that can accommodate 117 beds and has built-in gyms and hospitals.