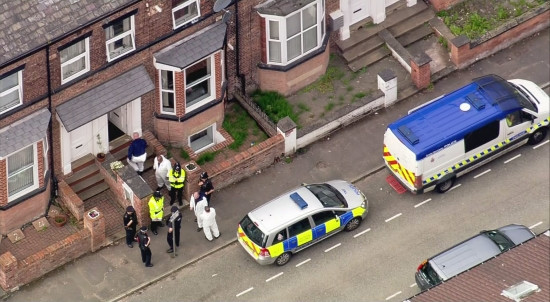 A street in the Wigan was evacuated while an army bomb squad searched a home this afternoon (30 May), according to local reports.
Wigan is just 20 miles from Manchester, where last Monday jihadist Salman Abedi detonated a bomb that killed 22 Ariana Grande fans and wounded scores more.
A house on Springfield Street in Swinley was searched at around 3pm.
Reports suggest that the same property was searched last Thursday.
Locals said there had been a constant police presence on the road ever since.
Nearby Wigan Lane was closed to traffic while officers and soldiers carried out their operation. The same road was also closed on Thursday.
A resident told the Manchester Evening News: "It's been quite busy this week, there's been a lot of police there. There's been quite a few police on the street.
"They have been knocking on doors and asking questions – have you ever seen the guy, have you ever noticed anything.
The neighbour said that police had "been going down the alley round the back searching. There's a few big bins round the back, a few big skips.
"It seems strange that they've been back today because there's been a lot of people going in and out. It seems strange they would have found something new when they've been here every day."
The search is reported to have now finished and residents are returning to their homes.
Meanwhile Thames Valley Police briefly closed High Wycombe station in Buckinghamshire after hearing reports of a suspicious incident. The station reopened after no evidence of any offence was found.
The investigation into the Manchester Arena attack continues. On Saturday the UK's terrorist threat level was reduced to severe.