UK police have made "immense progress" in their investigation into the Manchester terrorist attack and believe they have detained a large part of the network that supported suicide bomber Salman Abedi.
Assistant Commissioner Mark Rowley, national lead for counter terrorism policing, told the BBC that officers had made "significant arrests and finds" and that more people could soon be detained.
Eight men currently remain in UK custody in relation to Monday's (22 May) attack, which claimed the lives of 22 Ariana Grande concertgoers at the MEN Arena.
Abedi's father and one of his brothers are also reported to have been detained in Libya.
Rowley said he could not comment in too much detail on the issue for operational reasons, adding: "It is essential to protect the investigation, so at this stage I will not go into detail.
"Our aim must be to identify, arrest and put before a court of law those who are responsible – I am confident we will do that."
On Wednesday, UK police briefly stopped sharing information with US intelligence services after a series of leaks to the American media, which threatened to compromise lines of the British investigation.
President Donald Trump has apologised and launched a probe into the series of revelations, which left Greater Manchester Police and UK counter-terror officers furious.
"I do not want to provide those people [suspects at large] with any advantage allowing them to destroy evidence or any opportunity to counter what we have gathered," Rowley said.
According to The Independent, the eight currently in UK custody are:
Ismail Abedi, 24, the bomber's brother, arrested in Whalley Range, south Manchester, on Tuesday.
An 18-year-old man, a 21-year-old man and a 24-year-old man arrested during a swoop on the Fallowfield area of the city on Wednesday.
A 33-year-old man held in Wigan, having been detained carrying a suspicious package on Wednesday.
A 22-year-old man arrested in Nuneaton at gunpoint by counter-terror officers on Wednesday.
A 38-year-old man arrested in Blackley, north-east Manchester, on Thursday.
A 30-year-old man detained in the early hours of Friday morning in Moss Side, south Manchester.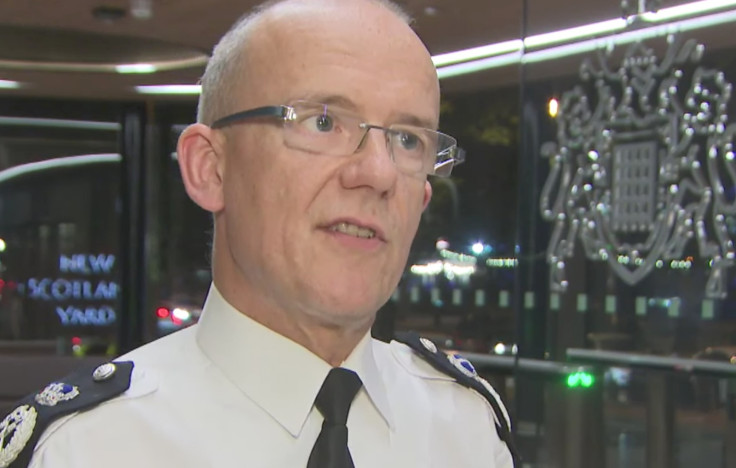 Rowley urged people to enjoy the forthcoming bank holiday as they would normally but reminded anyone attending large scale public events to be vigilant and arrive early because there will be enhanced security checks at venues.
He said: "A complete review of the plans for over 1,300 events across the country has been carried out by specialist security officers and policing has been stepped up.
"There will be extra officers on duty, and that will include hundreds of armed officers. Extra firearms officers have been out on streets because we have backfilled some static guarding posts at key places with military personnel.
"Their presence at these sites will continue throughout the weekend."
On Tuesday, the UK terrorism threat level was raised to severe, meaning that an attack was expected imminently.