A talented high school footballer died while shielding his younger cousin from a man who allegedly killed eight people including a sheriff's deputy.
Jordan Blackwell, 18, was at home with his cousins Caleb and Austin Edwards, 15 and 11 respectively, in the early hours of Sunday (28 May) morning when Willie Corey Godbolt allegedly arrived at their Brookhaven, Mississippi home looking for Blackwell's parents.
Jordan told Godbolt they were in Bogue Chitto, 10 miles away, at which point it is claimed Godbolt opened fire.
Jordan, a linebacker who had already attracted interest from several colleges prior to entering his senior high school year, selflessly jumped in front of Caleb, saving his life.
"He loved me enough to take some bullets for me," Caleb told The Associated Press.
Both Jordan and Caleb's brother Austin died in the attack at the second of three addresses allegedly targeted by Godbolt during a rampage that is reported to have begun at the home of a man now living with Godbolt's wife and children.
It is believed the Blackwell family were known to Godbolt, as were all of his victims excluding Deputy William Durr.
After surviving the attack, Caleb was left shaken. His eye was cut by Jordan's head as his cousin reeled from the impact of a bullet.
Worse still, he picked himself up to discover that Jordan and his brother were dead.
"I tried to wake them up and they wouldn't answer,' Caleb told USA Today. "Then I went to my brother and tried to wake him up and he wouldn't wake up."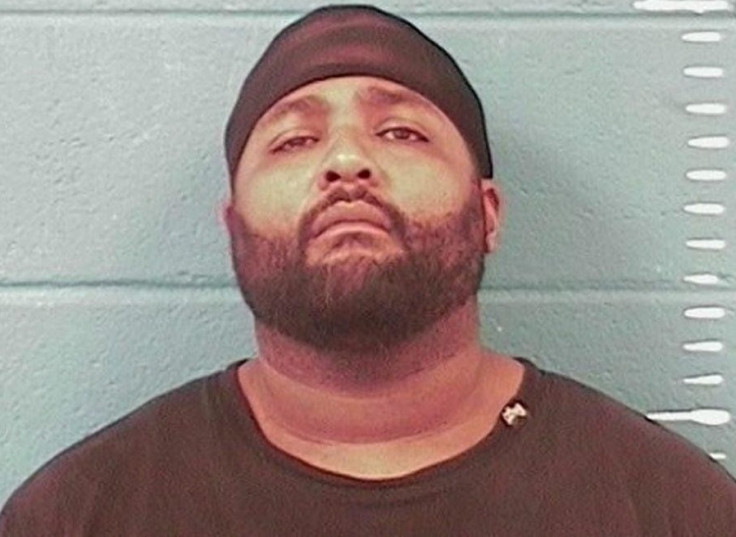 The Mississippi Bureau of Investigation identified six of those killed as Barbara Mitchell, 55; Brenda May, 53; Tocarra May, 35; Ferral Burage, 45; and Shelia Burage, 46; and deputy Durr, 36.
Austin Edwards and Jordan were identified by their parents.
Brookhaven High School football coach Tommy Clopton paid tribute to Jordan, saying: "Jordan is one of those guys that God puts here to challenge you, to teach you. God used him in so many different ways. He was a fierce competitor.
"As a young man, he had so much charisma that's not common for people to have. He was a leader for our team on the field.
"Everyone that ever knew him was touched by him in some way, shape, form, or fashion. He's going to be missed for a long time," he told Mississippi Now.