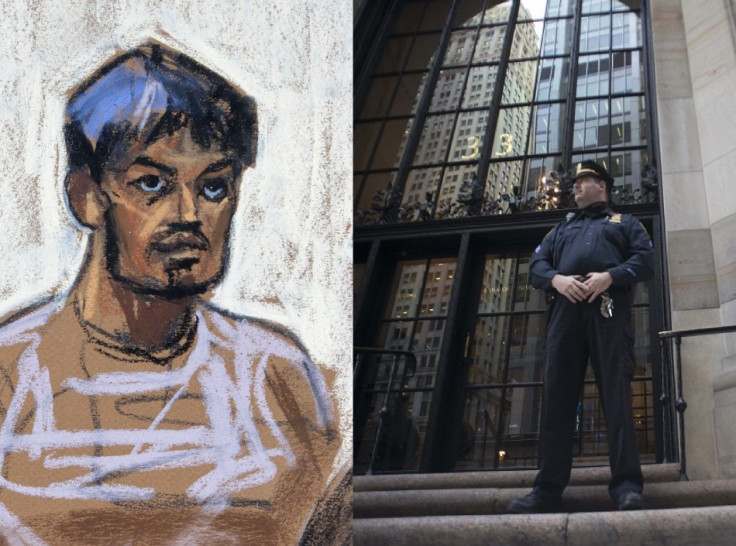 American authorities have arrested a Bangladeshi man who allegedly tried to blow up a Federal Reserve Bank in lower Manhattan, next to the New York Stock Exchange.
Quazi Mohammad Rezwanul Ahsan Nafis, 21, tried to detonate a van filled with what he thought was a 1,000lbs (450kg) bomb with a cellphone outside the bank building on Liberty Street, said the FBI. But the device turned out to be a fake that had been supplied to him by undercover agents.
"It is important to emphasise that the public was never at risk," said the FBI.
According to court documents filed against him in Brooklyn, Nafis got into the US on a student visa with the aim of carrying out terrorist attacks and had actively sought out fellow terrorists and al-Qaida contacts.
He was tracked down by undercover FBI agents and one of them got in touch with him through the internet posing as an aspiring terrorist.
The FBI agent supplied Nafis with 1,000lbs of ANFO, a common industrial explosive. Nafis and the agent went to a warehouse where he assembled the bomb and detonators. Authorities allege that he also kept ready a recorded message which was to be released after the attack in which he said: "We will not stop until we attain victory or martyrdom."
"I don't want something that's, like, small. I want something big," Nafis allegedly told the undercover agent. " Something very big, that will shake the whole country, that will make America change policy, and make Muslims ... that will make us one step closer to run the whole world."
US officials said Nafis planned to kill President Barack Obama but the court papers only refers to the target as a "high-ranking official".
Nafis has been charged with attempting to use a weapon of mass destruction and attempting to provide material support to al-Qaida.
"Attempting to destroy a landmark building and kill or maim untold numbers of innocent bystanders is about as serious as the imagination can conjure," said Mary Galligan, acting assistant FBI director.
"We have to be vigilant and I can assure you we're going to remain vigilant," said New York Police Commissioner Ray Kelly.