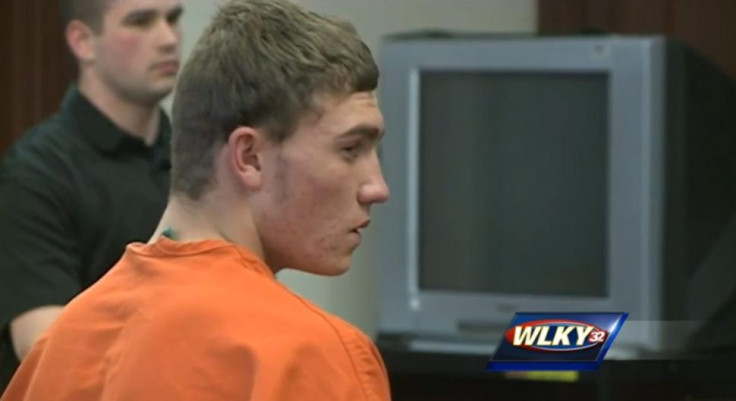 An 18-year old who allegedly went on an inter-state crime spree with his 13-year old girlfriend has been charged with statutory rape.
Dalton Hayes denies the charges, and previously claimed that the girl had told him that she was 18.
Hayes also faces charges of custodial interference, criminal mischief, trespassing, theft, and burglary, after allegedly embarking on a two-week Bonnie and Clyde-style crime spree with the girl, who cannot be named for legal reasons.
Hayes is currently jailed on a $250,000 bond (£166,780), while the girl is expected to face charges in a juvenile court relating to their alleged crimes.
Police arrested the pair last Saturday, after they were found asleep in a stolen car in Panama City Beach, Florida.
Two weeks ago, the pair fled Kentucky, to escape the girl's allegedly abusive family.
While on the road, the pair allegedly stole three vehicles and cashed stolen cheques across Kentucky, Tennessee, North Carolina, South Carolina, Georgia and Florida.
In an interview in jail, Hayes previously claimed that the girl had repeatedly told him that she was 18.
"I asked her how old she was and she said she was 18 for the longest time," he told WMBB-TV.
"I kept asking her old she was. She kept telling me 18 almost 19. She told me she had a truck, had a license, all that good stuff."
The pair fled the day before Dalton's charges in a burglary case were scheduled to go before a grand jury, with Dalton facing five to 10 years behind bars.