Book signed by Anne Frank up for auction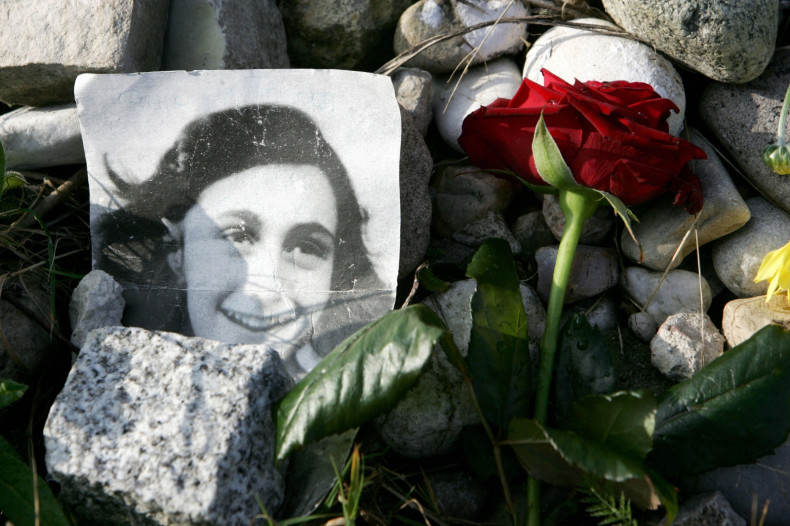 A copy of Grimm's Fairy Tales owned and signed by Anne Frank, the young German-born Jewish diarist known for her memoir of the Holocaust, will be auctioned in New York this summer. The book was left behind by Frank and her family in their Amsterdam apartment, after they went into hiding for two years during the Nazi occupation of the Netherlands in the 1940s.
The book was bought by a Dutch couple from a secondhand bookstore in Amsterdam's Runstraat shortly after World War II, according to Swann Auction Galleries which will conduct the sale on 5 May. The couple recognised Frank's signature on the book's fly leaf only in 1977. She wrote her name and that of her sister: "Anne and Margot Frank".
"[The Dutch couple] wrote to Otto Frank (Anne's father), the family's sole survivor, to let him know of the discovery," the auction house said, adding that Otto let the couple to keep the book. "In a poignant letter, which is up for auction alongside the book, Otto expressed how deeply the discovery of the book affected him, as well as his wish that the family keep the book for their own daughter," Swann said.
Anne Frank died when she was 15 years old at Bergen-Belsen concentration camp in Nazi Germany in 1945. Her famous diary, The Diary of a Yong Girl, chronicles her life in hiding during the second world war. In her diary, the young victim of the Holocaust also expresses her wish of becoming a writer and journalist.
The auction house said that the fairy tales book might have been the source of all of Frank's writing inspiration. "This book really is the springboard from which her nascent literary career and dreams of being a writer were launched," said Nicholas Lowry, president of Swann Auction Galleries.
"What just infuses it with so much incredible emotion and history and potential value is the fact that it is signed by Anne Frank. It was her personal copy," he added. The book is estimated to fetch $20,000 (£14,000) to $30,000.