Bookies predict that British rock band Oasis will reform in 2017. The news comes just days after former member Liam Gallagher vowed the band would never reunite while reigniting his ongoing feud with brother and fellow bandmate Noel Gallagher.
Bookmakers Betways announced they have slashed odds of the band joining forces again next year following the release of their biopic Supersonic in October 2016. Alan Alger said in a statement: "The betting suggests that 2017 is the most likely year for Oasis to get back together at 5/4. With the band's biopic set to be released next month, some might say that our offer of 3/1 for Oasis to reform by the end of this year is good value."
Despite the bookies' confidence, a reunion seems unlikely given Liam's recent comments. The rocker tweeted earlier in September: "Listen up no Oasis reunion Rkids not into it I am hes to busy being beige new sounds on there way stay cool and most of all relevant LG x."
Liam also appears interested in other ventures after signing a new solo deal with Warner Records with plans to release a new album.
Confirming his solo material, Liam, 43, told his Twitter followers: "Looking forward to making some super sweet sounds. Keep the faith." Warner president Phil Christie added in a statement: "Liam's one of the all-time greats – brilliant, distinctive, controversial and captivating. The album he's currently recording is big, bold and heartfelt, and it feels important and culturally relevant."
Supersonic is set for release in cinemas on 2 October and will chart Oasis' rise from their humble beginnings in Manchester to national glory at the height of Britpop with seven chart-topping albums and six Brit Awards under their belt. In a trailer for the movie, Noel says: "We were just lads from a council estate. Two brothers, headcases. Nobody had heard of us but we had spirit."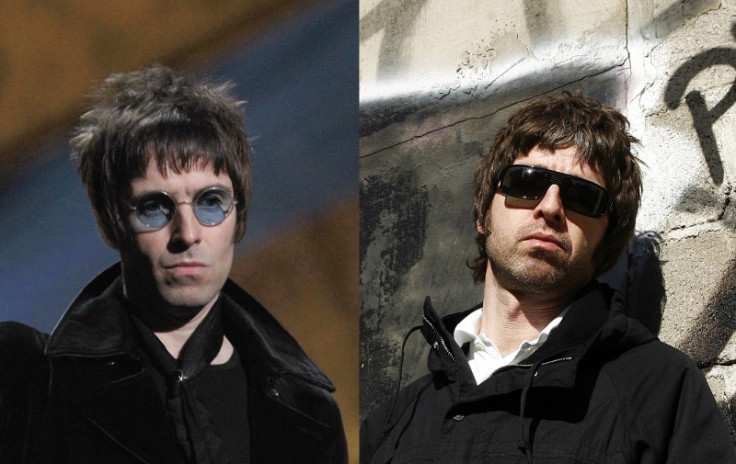 Oasis split in 2009 and Noel went on to form a new band, Noel Gallagher's High Flying Birds, without his brother.
Watch the trailer for Oasis biopic Supersonic: