'Bookkeeper of Auschwitz' Oskar Gröning loses appeal at top German court and is sent to jail
The 96-year-old collected money from Jews when they arrived at the prison camp.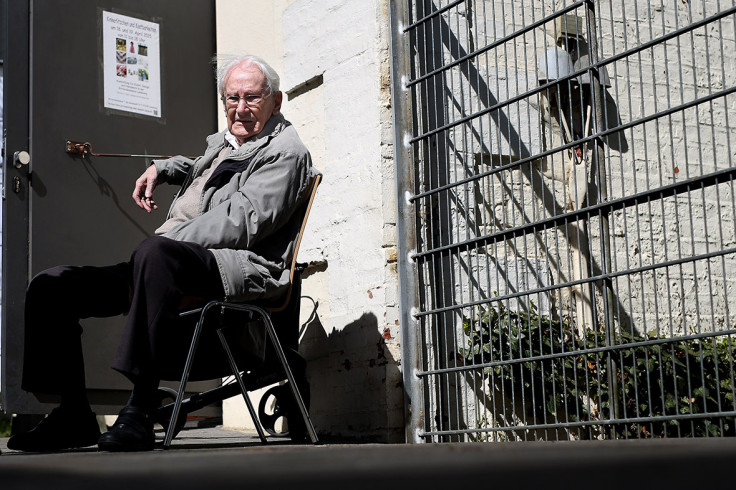 A court in Germany has ruled that Oskar Gröning, a former SS guard at Auschwitz, must serve out his four-year prison sentence.
The Constitutional Court, Germany's supreme court, ruled on Friday (29 December) that the 96-year-old must carry out his sentence, rejecting the pleas of his lawyers who claimed that he was too old and frail to remain in jail.
Known as the book-keeper of Auschwitz, he was sentenced to prison back in 2015 as an accessory to the murder of 300,000 Jews.
His role involved the collection of money from victims of the Nazi regime.
Lawyers submitted the appeal in mid-December after being rejected by lower courts in Lüneburg and Celle.
Gröning's sentence handed down two years ago was seen as a landmark case for Germany, with many former officials from the SS avoiding prison because they were not directly linked to specific murders.
Despite courts finding no such link with Gröning, he was still handed the four-year sentence.
In August, a former medic at the Auschwitz-Birkenau camp, Hubert Zafke, saw his court case dropped due to health reasons.
Born in Lower Saxony in 1921, Gröning went on to join the Hitler Youth and the Waffen SS and started working at Auschwitz from 1942.
Throughout World War Two, almost 6 million Jews are thought to have been killed, with around 1.1 million of them at Auschwitz.
It remained a prison camp until it was liberated by Soviet Union forces in January 1945.