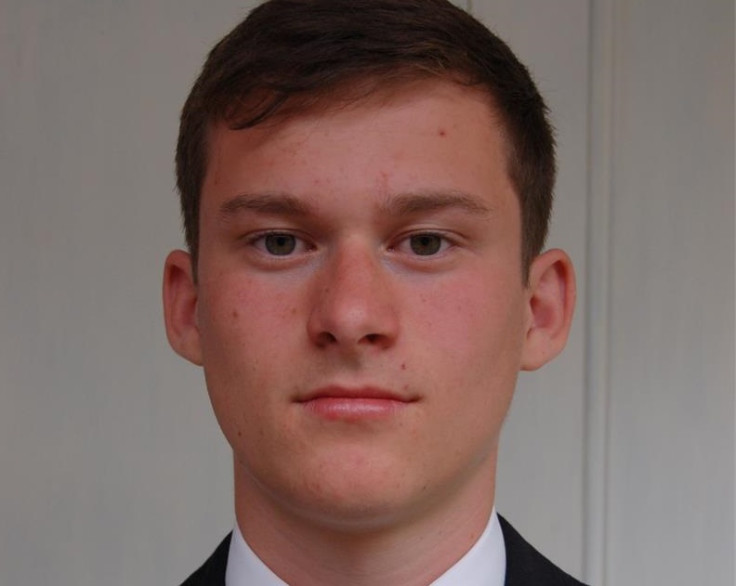 A missing schoolboy ran away from home for a year after saying he was "bored of my life" and needed to leave, according to a letter written to his mother and father.
Arthur Heeler-Frood, 15, has been missing for nine weeks after disappearing from Axminster in Devon. The teenager took £350 of his savings but no passport, phone or bank card.
His parents, Caroline and Jeremy, last saw him leaving the family home on the morning on 6 September but he failed to turn up at school.
Speaking to ITV's This Morning, his mother and father shared the contents of a letter Arthur had written to them before leaving, saying he would return in a year.
The letter reads: "To Mum and Dad, I have run away because I am bored of my life. Please don't try to find me or make me come home. I don't know how long I will be away for, but it won't be any longer than a year.
"You will find my school uniform in a bin bag in a small barn in the field on the green, down the road from Membury church. My bike is chained to the fence, there is a spare key to the lock of the window.
"Please can you apologise to the restaurant and tell them that I will no longer be able to work there.I know you will be upset, but understand that I have to do this. From Arthur."
Jeremy Heeler-Frood told the programme: "It implies he intends to come back and do his A-levels. In a way he is thinking of this as a gap year early."
He added that his son has had "a fairly quiet life in the country" without spending much time in cities.
Devon Police said the teenager "could be anywhere", adding that he held his older brother, who hitchhiked across Europe, in "real high regard".
Superintendent Sam de Reya said: "We also know that Arthur is really smart. He did very well in his GCSEs and he has had two jobs in restaurants and cafes."
Arthur's mother appealed directly to her son to come home. "Arthur, please, please just make contact with us. We are just desperate to know you are safe," she said, fighting back tears. I just don't think you can possibly realise how agonising this has been for us."
Arthur is described as white, 5ft 4in tall, of slight build with short, light brown hair. Police said may now have considerably shorter hair, possibly shaven, police said.
Superintendent Sam de Reya said: "We are appealing to business owners, likely to be restaurateurs, hoteliers and cafe owners who may have had a young man work for them in the last few months or anyone who may have provided accommodation to him in that time period."
---
If you have information, please contact police by calling 101 or emailing 101@dc.police.uk quoting log 255 of 14th September.