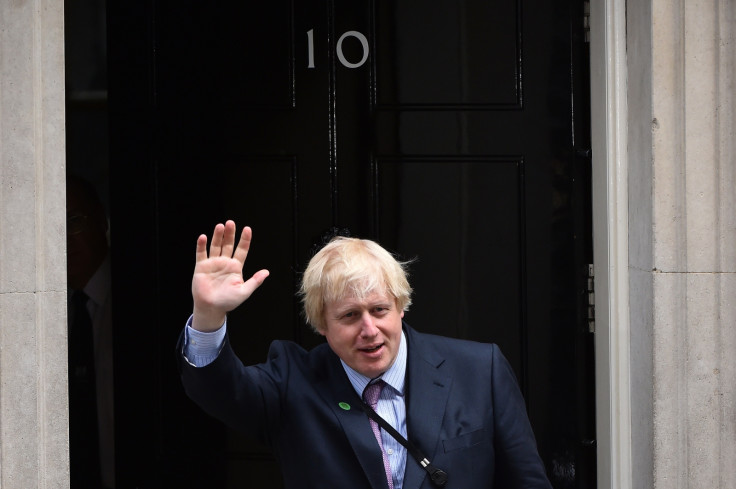 David Cameron has confirmed Boris Johnson will attend his new political cabinet as a minister without portfolio but will "devote attention to his final year as Mayor of London".
Johnson was drafted into Cameron's new cabinet following his win of the Uxbridge and South Ruislip constituency at the general election on Thursday (7 May).
The announcement was made along with a series of other changes in his cabinet reshuffle following the Conservative majority election win.
Cameron also announced Amber Rudd has been named as the new secretary of state for energy and climate change, with Priti Patel taking over as the new minister of state for employment at the Department for Work and pensions (DWP) from Esther McVey.
Elsewhere, Baroness Stowell will be a full member of the cabinet as Leader of the Lords and Lord Privy Sea and Nicky Morgan has retained her position of secretary of state for education.
Cameron set out to have women fill at least one third of his cabinet positions following an election which saw the number of female Tory MPs jump from 48 to 64.
Other appointments saw Robert Halfon being selected deputy chairman of the Conservative party and John Whittingdale has been appointed as the secretary of state for culture, media and sport.
In his new role, Whittingdale will oversee the BBC charter renewal in 2016. Whittingdale has previously described the BBC licence fee as "unsustainable" and "worse than a poll tax".
Sajid Javid, a potential candidate to take over from Cameron as the next leader of the Tory party, has moved from the secretary of state for culture, media and sport to secretary of state for business.
The announcements were made before Cameron was due to address the Tory backbenchers for the first time following his election win.
Cameron is expected to promise his next term as prime minister will focus on "repair and recovery" as well as addressing issues such as a proposed EU referendum.
Cameron already previously announced who will fill several positions in his new cabinet, with high profile names such as George Osborne, Theresa May, Phillip Hammond and Michael Fallon all keeping their jobs.
Elsewhere, Michael Gove was declared new Justice Secretary and Chris Grayling has moved from Justice Minister to Leader of the Commons.
Mark Harper has replaced Gove as the new chief whip having previously been the minister for disabled people. He resigned from his role as minister of immigration in February 2014 when it was revealed that his cleaner was an illegal immigrant.