David Cameron to finalise cabinet reshuffle as he prepares to meet backbenchers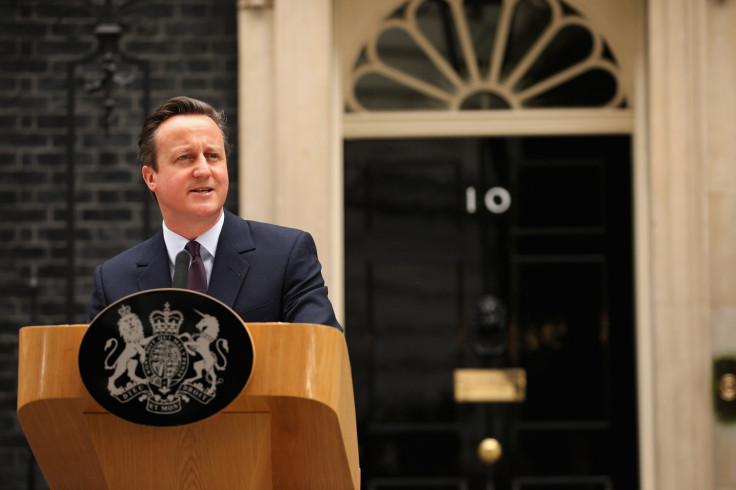 David Cameron is set to finalise his new cabinet following the Conservative's majority win at the election as he addresses Tory backbenchers for the first time.
Cameron has already announced a number roles in the new cabinet reshuffle, with high profile names such as George Osborne, Theresa May and Iain Duncan Smith all retaining their positions in the new government.
Foreign Secretary Philip Hammond, Education Secretary Nicky Morgan and Defence Secretary Michael Fallon also kept their jobs.
Elsewhere, Michael Gove was declared new Justice Secretary having previously been the Chief Whip and Chris Grayling has moved from Justice Minister to Leader of the Commons.
Cameron is expected to reveal more changes in the reshuffle, including the promotion of more women as he aims to hold on to his promise to have at least one third of his cabinet female.
Priti Patel, Andrea Leadsom, Anna Soubry and Amber Rudd are among the names expected to be given roles in the cabinet under Cameron's new full Tory government.
Cameron is also due to speak to the backbenchers in the 1922 Committee where he will promise his term will be about "repair and recovery" as well as addressing issues such as a proposed EU referendum.
He will tell the committee: "We will make sure our economic recovery reaches all parts of our country - and that includes building that Northern Powerhouse and delivering the infrastructure we need.
"We will also renew our relationship with Europe, ensuring that we get a better deal for the British people - culminating in an 'in/out' referendum.
"And we will renew our Union - showing respect to all four parts of our country, while recognising we are stronger together as the United Kingdom.
"All of this goes back to what I said on the steps of Downing Street.
"We are the party of one nation - and that is the way we will govern."
In his first interview since the general election, Cameron told Channel 4 News he has already spoken to European leaders about a planned in/out referendum.
He said: "The first thing is to get the renegotiation going. We will be doing that soon. I've already made calls to European leaders. Then the referendum. I'm confident we're going to get the right result."
© Copyright IBTimes 2023. All rights reserved.