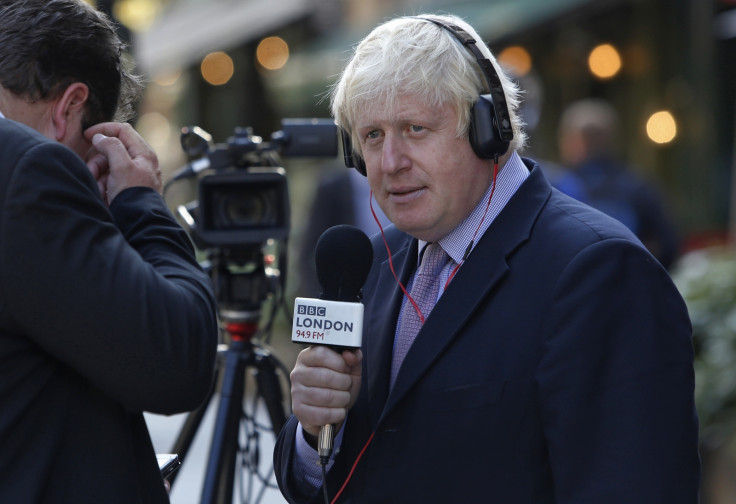 Tory big beast Boris Johnson has backed calls to scrap the "anachronistic" BBC licence fee and claimed that the levy "can't go on forever".
The 50-year-old Mayor of London also admitted that he struggles to get his own TV set working.
"I can't see how it can go on forever, having a tax on TVs that not everybody uses anymore. I can barely make my TV work, frankly..." he said during a phone-in on LBC Radio.
"Many people now no longer get their news, many young people now in particular, no longer get their news from TV, they don't listen to the Today programme.
"I don't watch TV news any more, I'm ashamed to say – it's all on the web. So the BBC needs to think about its future."
Johnson, who is contesting the Uxbridge and South Ruislip at the general election, also blasted the BBC for being "extremely anti-competitive", claiming that it destroyed local papers and needs to lower its funding levels.
The comments come after a group of MPs argued that the TV licence could be replaced by a new charge within the next 15 years.
"In the short term, there appears to be no realistic alternative to the licence fee, but that model is becoming harder and harder to justify and sustain," John Whittingdale, the chair of the Commons Culture, Media and Sport Committee, said.
A spokesperson for the BBC Trust said the MPs' report highlighted a "number of issues" and "challenges", which the organisation recognised.
"Charter Review will be when this and other issues are debated thoroughly, but we welcome this thoughtful and considered early contribution," the spokesperson said.
"In the meantime the Trust will continue to argue for a BBC that delivers accurate, independent and high quality content that provides something for everyone, underpinned by a universal funding model."