Boris Johnson to lash out at George Osborne's tax credit cuts saying need to protect lowest paid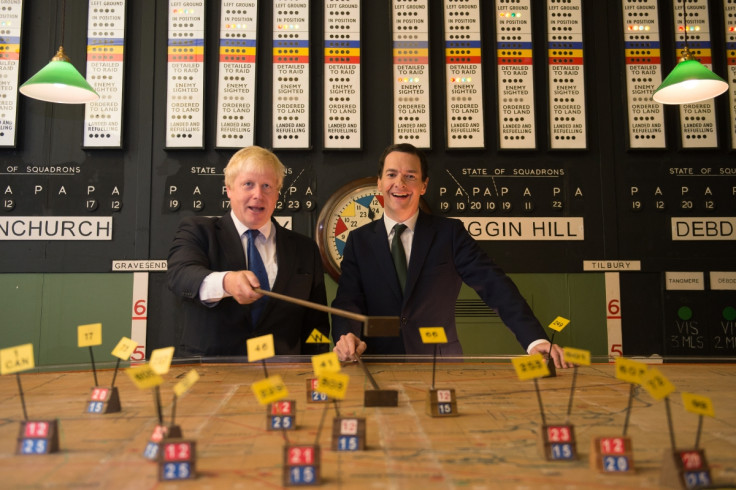 Boris Johnson, the Mayor of London and possible contender to replace Prime Minister David Cameron, is set to lash out at Chancellor George Osborne's controversial tax credit cuts, and instead urge his party leaders not to harm "the hardest working and lowest paid." He will say this on the third day of the Conservative party conference in Manchester on Tuesday (6 September).
Johnson is set to tell the party that it cannot abandon those who work through the night or aspire for a better life. "We must ensure that as we reform and we cut taxes that we protect the hardest working and lowest paid. He said the capital's economy would "collapse" without these people.
"Shop workers, cleaners, the people who get up in the small hours or work through the night because they have dreams for what their families can achieve - the people without whom the London economy would simply collapse." His remarks, says ITV News is set to put him on collision course with Osborne, widely seen as his main rival for 10 Downing Street.
Johnson, who is also the MP for Uxbridge and South Ruislip will also warn his party that it must be aware that Britons will only accept welfare reforms if they can see "hope and aspiration" for the future. "If people are to feel bound in to this system then there must be hope and aspiration, and above all there must be opportunity and it is here that we Tories have a massive advantage."
The BBC said that despite calls for the government to take a relook at its welfare reform proposals, there was "no sign" that the leadership was prepared to give way. It said ministers have insisted that the £30bn spent annually on tax credits is unsustainable. They say that after taking into account future rises in personal tax allowance and the introduction of a higher national living wage, the people will not lose out.
Tax credits are paid to those in work but at the lower end of the income scale. Opponents to Osborne's plans say his proposal will effectively impact those who need help the most.
The Institute for Fiscal Studies has warned that it is "arithmetically impossible" for nobody to lose out under the reforms. The Resolution Foundation, headed by former Conservative minister David Willetts, said that more than one million households will lose an average of £1,350 per year.
The mayor was labeled a "Tory scum" and pelted with soft balls by disabled activists when he arrived at the conference on Monday. Later, at a private party of northern Tories, he described the anti-austerity protesters as "a mob of assorted crusties with nose rings."
© Copyright IBTimes 2023. All rights reserved.