The Nigerian government has deployed female security officers to refugee camps in restive Borno state following allegations of sexual violence. Earlier in November, rights group Human Rights Watch (HRW) alleged officials abused 43 women and girls in seven internally displaced camps (IDP) in Maiduguri, Borno's capital.
The Borno Police Command said it had sent more than 100 female police personnel to IDP camps following the allegations, the Premium Times newspaper reported.
Damian Chukwu, the Commissioner of Police in Borno, said the female officers would handle "day-to-day interaction in the camps".
"The male officers will be limited to handling of the territorial coverage and patrol with in the camps," he added.
Following the release of the HRW report, President Muhammadu Buhari instructed the Inspector-General of Police, Idris Ibrahim, "and governors of affected states" to investigate the allegations.
"Their findings will determine the next course of action for the government and define an appropriate response," Buhari's senior special assistant on media and publicity, Garba Shehu, said in a statement.
"While the Nigerian military continues to work hard so that these unfortunate victims of Boko Haram terrorism can soon return safely to their homes, the government will do its best to ensure their protection and welfare in the temporary IDP camps," Shehu concluded.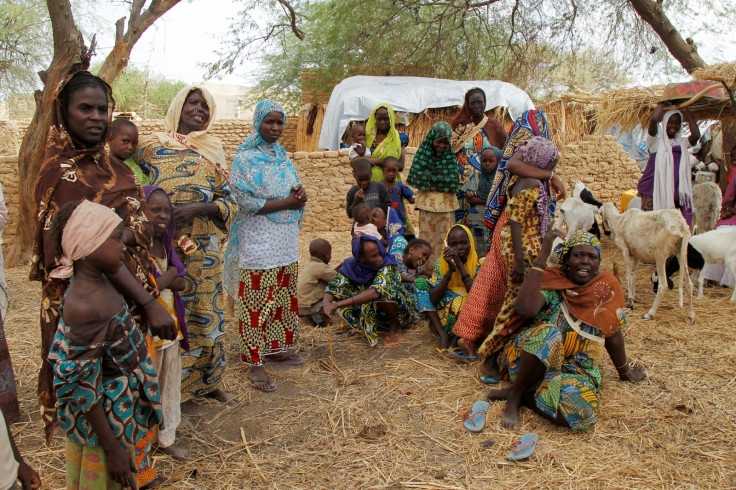 Who are Nigeria's Boko Haram?
Boko Haram, which has renamed itself Iswap, fights against Western influence in Nigeria and aims to impose its version of Sharia law throughout occupied territories.
The group launches attacks in Nigeria and neighbouring countries in a bid to take control of more territory. Three Nigerian states – Adamawa, Borno and Yobe − have been under a state of emergency since May 2013.
Boko Haram has killed more than 20,000 people since 2009 and was deemed the world's deadliest terror group, surpassing Islamic State in November 2015. Nigeria has also become the world's third-most terrorised country as a result of the group's violent insurgency.
Fight against Boko Haram
The Nigerian army is leading a regional offensive – consisting of 8,700 troops from Nigeria, Niger, Chad, Cameroon and Benin – against Boko Haram.
The offensive has scored some successes, such as the recapture of key territories and the recovery of arms and vehicles used by the terrorists during their attacks.
Although Buhari declared a technical victory over the fight against the insurgents in December 2105, Boko Haram still carries out attacks, with security experts warning that underlying issues such as disenfranchisement, poverty and strong links with the Islamic State (Isis) will continue to pose major threats to stability in the region.
---
Nigeria up close: Check out our Flipboard magazine
---