Locals and tourists got down and dirty at a popular mud festival on Daecheon beach in the South Korean city of Boryeong. Thousands of gallons of mud are taken from the Boryeong mud flats to create attractions such as mud wrestling pits, mud prisons and mud slides.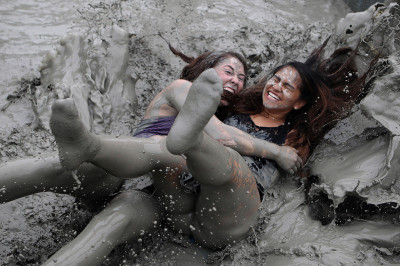 The festival runs for two weeks and attracts enormous crowds; organisers claim more than 3.2m people attended last year's festival.
American tourist Derek Curtis said: "It is a bit wild but we are from Vegas. I know how to do party and South Korea does it good."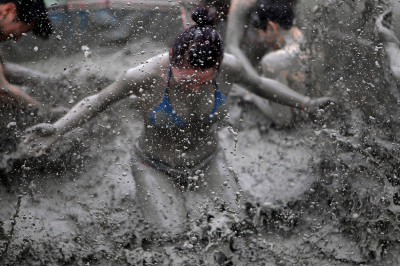 Organisers claim the mud has health benefits as it is rich in minerals. The festival was originally started as a marketing vehicle for a company that uses the mud in its cosmetic products.