The San Fermin festival in Pamplona, in northern Spain, attracts over one million visitors every year. Although chiefly famous for the running of the bulls, the week-long festival is also a celebration of Basque folklore and tradition.
The festival is held in honour of Saint Fermin, patron saint of Navarra and first bishop of Pamplona, who is believed to protect those who participate in the running of the bulls. Fermin is said to have been the son of a Roman senator who lived in the third century. He was ordained as a priest in France and returned to Pamplona as its first bishop.
According to legend, he was beheaded on 25 September 303 and is now considered a martyr in the Catholic Church. However, some say he was dragged through the street with bulls chasing him, hence the tradition in Pamplona.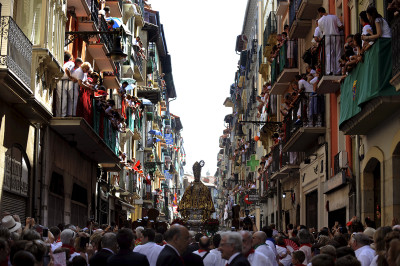 The annual festival kicks off with the traditional firing of a rocket called the Chupinazo, which is followed by a wine-soaked celebration in the city square.
Giant figures are paraded through the city every morning of the festival. These figures, known as kilikis, chase children and hit them with a sponge.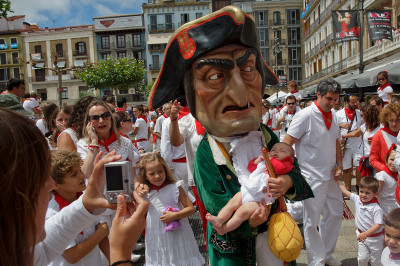 A metal bull spouting fireworks from its horns terrifies those too young to take part in the running of the bulls.
The festival is also a celebration of traditional Basque pursuits such as stone carrying, wood carving and hay bale lifting.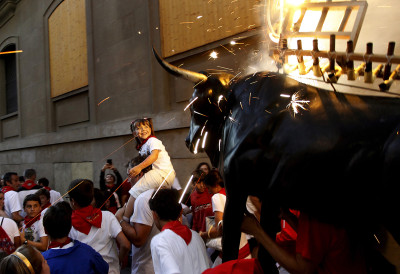 Traditional dances attended by the locals are held every evening, while the tourists engage in yet another bout of drinking themselves into a stupor, perhaps to give them enough courage to face the bulls – or an excuse not to have to.