The Boss Baby is now officially an Academy Award-nominated film, in what might be the biggest shock of the nominations.
The movie stars a baby voiced by Alec Baldwin, who is on a secret mission to stop an evil CEO's plot involving puppies. The infant must begrudgingly team up with his seven-year-old brother to stop the scheme. While it was not universally condemned upon its release, the film has just a 52% score on Rotten Tomatoes, meaning it is classed as rotten and not "fresh" following reviews by both critics and audiences.
As of Tuesday (23 January), however, it is nominated for an Academy Award in the Animated Feature Film category, alongside The Breadwinner, Coco, Ferdinand and Loving Vincent. The winner will be announced at the ceremony on 4 March.
Dave Itzkoff, culture reporter at the New York Times, made an extremely subtle dig at The Boss Baby following the nominations. He simply tweeted: "Academy Award Nominee The Boss Baby."
Griffin Newman, star of TV series The Tick, was outraged that The Boss Baby and Ferdinand had been nominated over The Lego Batman Movie, a "snub" also raised by other Twitter users. "Why did Boss Baby get nominated over The Lego Batman Movie?" asked one. The Lego film has a Rotten Tomatoes score of 91%. Captain Underpants, with an 86% score, was also mooted as a preferable nominee.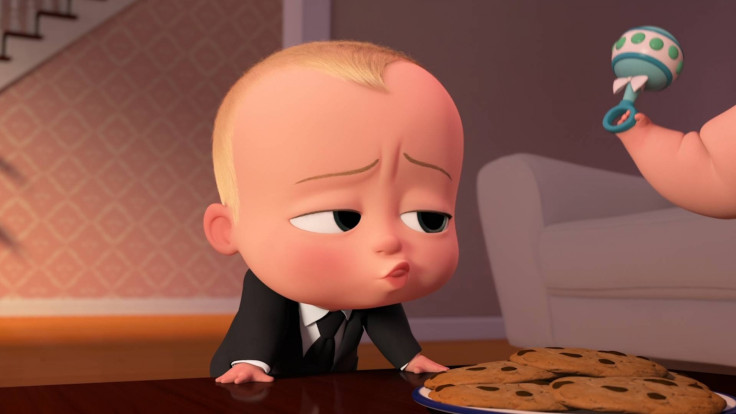 Twitter went crazy over The Boss Baby, which quickly began trending, being nominated for the most prestigious awards ceremony in Hollywood. Some users jokingly suggested that the animated film should win in every category, while others suggested that we should cancel the Oscars this year or use this as a sign that the awards show should not be taken seriously in 2018.
Numerous people also condemned the lack of anime movies in the category, with Koe no Katachi (A Silent Voice) an outstanding example of a 2017 release. One angry user said: "no need to preach to the choir about how much hollywood doesn't give a shit about asian animation and indie animation as a whole but holy s**t nominating f**king boss baby for the category that's the best new low i've ever f**king seen in my life."
See some more reaction to the controversial nomination below: