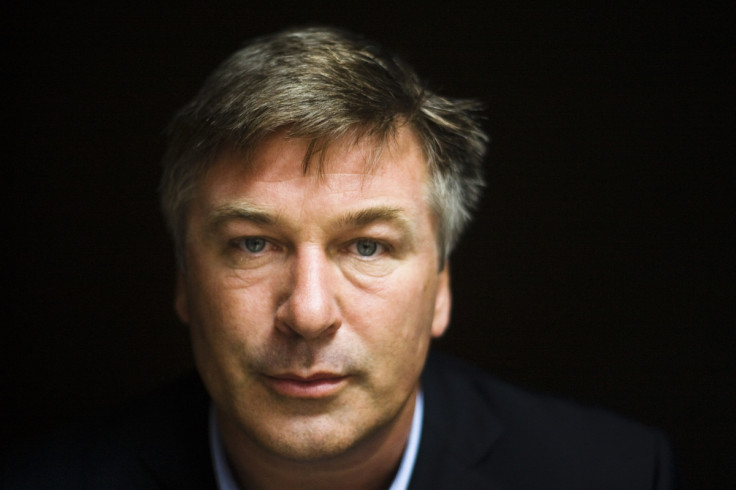 Of late, we are used to seeing Alec Baldwin don a blond wig and orange make-up for his recurring role as President Donald Trump on Saturday Night Live. So it was a pleasant reprieve to watch the actor playing the doting father to his two youngest children.
On 27 July, Baldwin's wife Hilaria posted a video on her Instagram account in which the actor is seen sitting with his sons, 2-year-old Rafael and 10-month-old Leonardo Ángel and reading them the popular bed-time story Goodnight Moon.
As the story progresses, the 30 Rock actor lowers his voice in the hopes of lulling his sons to sleep. It does not seem to work though as two boys appear wide awake, the elder one holding on to his milk bottle while the younger sucks on his thumb.
The couple also share a daughter, 3-year-old Carmen Gabriela. Baldwin has a 21-year-old daughter Ireland with ex Kim Basinger.
While the 59-year-old earned acclaim for his spoofs on SNL, his latest film is getting some flac. The drama Blind released in cinemas on 14 July and depicts Baldwin as a blind writer who rediscovers his passion for both life and writing when he embarks on an affair with the neglected wife (Demi Moore) of an indicted businessman.
According to the LA Times, the Ruderman Family Foundation, an organization advocating on behalf of people with disabilities, has compared the casting to blackface and opined that the filmmakers should have used a blind actor to play the part.
"Alec Baldwin in Blind is just the latest example of treating disability as a costume," the foundation's president Jay Ruderman said. "We no longer find it acceptable for white actors to portray black characters. Disability as a costume needs to also become universally unacceptable."